Workflow Management Solution Case Study
Industry: Manufacturing
Location: Japan
Introduction
The client is a leading manufacturing company in Japan that suffered from a lack of a centralized workflow management system. At the time, the process of receiving and fulfilling orders for parts at the molding factory relied on manual handling. Orders from customers were received as Excel files and then uploaded to a standalone software for workflow status and molding process forms. This method was affected by inefficiencies, errors, lack of transparency, real-time monitoring, and inter-departmental coordination.
This case study delved into a transformative initiative to revolutionize clients' parts manufacturing process. By introducing a comprehensive workflow management solution, the objective was to untangle the knots of inefficiency and enhance operational efficacy.
The ultimate objectives were efficiency, significant cost reduction, improved inter-departmental cooperation, real-time visibility, and data-driven decision-making capabilities. This case study promised invaluable insights into how technology could reshape manufacturing workflows.
Technologies Used
Services Provided
Web Development
Software Testing
Support & Maintenance
Business Problem
Entering data manually is both time-consuming and susceptible to errors. Additionally, no centralized system was in place to manage manufacturing companies' workflow.
There were inefficiencies and errors in receiving and fulfilling orders for parts at the molding factory.
Manual handling of orders received as Excel files, leading to time-consuming and error-prone processes.
Lack of transparency, immediate monitoring, and effective inter-departmental coordination lead to potential delays and errors in the process.
Lack of real-time visibility for the Production Manager and department heads.
Absence of built-in reporting and analytics capabilities for data-driven decisions.
Project Goal
To automate and streamline the process of receiving and fulfilling orders for parts.
To provide transparency and control over the entire process helps in easy monitoring and coordination.
To develop a top workflow management solution that improves efficiency and reduces errors.
Solution
We developed a top workflow management digital solution to centralize and streamline the workflow, revolutionizing how orders for parts were received and fulfilled at the molding factory.
The Workflow Management System automated the entire process of receiving and fulfilling orders for parts. This eliminated manual data entry, reducing errors and saving valuable time.
The solution provided real-time visibility to the production manager and department heads, enabling them to promptly identify and address potential delays.
We equipped the workflow management solution with built-in reporting and analytics tools, empowering users to generate custom reports, visualize data, and extract valuable insights.
A dynamic workflow engine was integrated, inspired by the Kanban system. This allowed for easy creation and modification of workflows, assignment of tasks, and real-time updates based on predefined rules and conditions.
Collaboration tools were seamlessly integrated, including messaging, file sharing, and commenting. This streamlined communication between departments, enhancing collaboration and information sharing.
A robust document management system was implemented, ensuring work instructions, forms, and production schedules were stored, organized, and accessible with version control and change history.
The system maintained an audit trail, recording all actions within the platform. This transparency and accountability ensured that potential issues or inefficiencies could be swiftly identified and addressed.
Business Impact
Streamlined order processing and fulfillment resulted in reduced lead times for efficient order handling.
As a workflow management solution provider, we created a solution that led to fewer errors and time savings by doing away with manual data entering.
The system's real-time updates and notifications enhanced task assignment and tracking, leading to significant cost savings through automation and reduced delays, resulting in lower operational expenses.
The WFM system enhanced inter-departmental communication and collaboration and significantly boosted overall productivity.
The heightened visibility, achieved through real-time progress tracking, not only improved decision-making but also reduced delays.
Analytics enabled data-driven operations and ensured accountability and compliance with industry standards through detailed audit trails, offering valuable insights for informed decision-making.
Features
Have a look at the top features that our developers incorporated into the solution.
Streamlined Order Processing
To make it easier, the system efficiently process and fulfill orders, reducing lead times.
Real-time Updates and Notifications
Instant updates and notifications that help in improving task management.
Elimination of Manual Data Entry
Like all the best workflow management solutions, our WFM system automates data entry processes, reducing errors and saving time.
Visibility, Accountability, and Compliance
Real-time tracking enhances decision-making, reduces delays, and ensures compliance through detailed audit trails.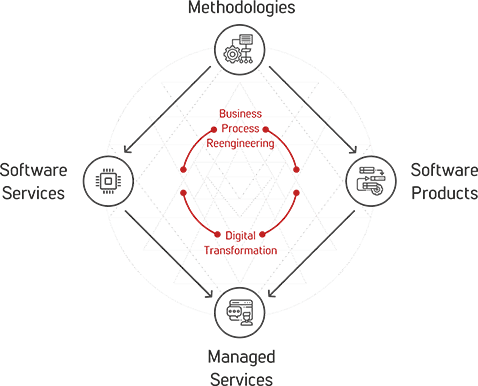 Tntra Diamond
Tntra's Diamond is a comprehensive approach to helping enterprises manage the constant interplay between Business Process Reengineering and Digital Transformation. Tntra's domain specific methodologies lead to software services for mature systems and software product engineering for new requirements, further transitioning to a managed service model to ensure stability and scale.
Tntra's Diamond enables the enterprise to stay ahead of the transformation curve, while at the same time ensuring optimal business processes to meet the needs of the new economy.
Stay Ahead with Tntra's Workflow Management System!

Get In Touch
Let's Discuss Project Ideas
×