Tntra brings over two decades of global experience in software product engineering and IT services, process re-engineering and digital transformation, innovation and entrepreneurship.
We help bridge your dreams and ambitions, to, a larger-than-life vision and venture.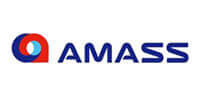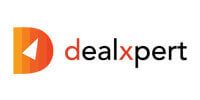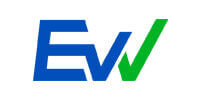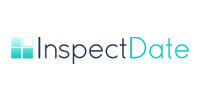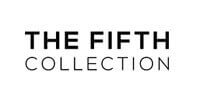 Engineering
We provide software product engineering for IP-led requirements, software services for mature and legacy systems, and digital transformation for small to large enterprises around the world.
We help companies identify and define technical solutions for their business problems, solve complex engineering problems, and build their own engineering teams.
Academy
Gurukula or Academy is Tntra's "Future-of-Work" solution that comprises a cutting-edge technology platform deployed as Software-as-a-Service or Platform-as-a-Service, supported by a unique mentorship design and content library.
Gurukula is domain and industry-agnostic and can be customized for small to large enterprises, as well as offered to individuals who would like to constantly enhance their skills and stay relevant in the marketplace.
Incubator
Tntra guides innovators and entrepreneurs in every phase of their business journey. This spans crafting value propositions, refining intellectual property and technology plans, developing products and services, forming enterprise structures and value-chain partnerships, and creating detailed business models.
Tntra also provides engineering services, potential pre-seed and seed funding, and access to a global network of mentors and subject matter experts through its Ventures group and Enterprise Innovation Platform & Ecosystem.
Enterprise Platform
Yntra is Tntra's Enterprise Innovation Solution designed to automate and streamline the innovation process for small to medium to large enterprises, incubators and accelerators, government agencies, and innovation ecosystems. It efficiently collects and curates diverse innovation ideas and initiatives, addressing market, technology, and compliance.
Yntra empowers organizations to nurture knowledge, foster collaboration, and cultivate a sustainable innovation culture while managing risks and building valuable intellectual property assets.
Venture
We provide pre-seed and seed funding, primarily to companies that are part of the Tntra ecosystem – leveraging our engineering services and incubator.
We also participate in funding rounds led by our partners that are investing in ventures focused on FinTech, HealthTech, Supply Chain, IoT, and New Economy domains.
How Can Tntra Help Companies in the USA?
Tntra is an Ip-led software product engineering company in the USA, uniquely poised to aid individuals, enterprises, and incubators in the USA and neighboring regions. Tntra offers end-to-end support, from engineering to incubation and funding, ensuring successful global delivery.
IP-Led Engineering
Tntra specializes in IP-led software product engineering services and provides specialized software engineering solutions specific to the USA and adjoining regions while enabling innovators to protect their innovations. Tntra's IP practice aids startups and enterprises in obtaining software patents, aligning IP strategy with business goals. Our unique methodologies drive IP-led product engineering, providing crucial resources for innovation.
Tntra Methodologies
Tntra's distinct methodologies empower enterprises to create and deploy impactful products spanning various domains. Additionally, these approaches foster enhanced organization and efficiency, reducing inefficiencies in the development process.
Tntra Diamond
Tntra's expertise lies in crafting custom software engineering solutions tailored to the specific requirements of both small businesses and enterprises. We bring your concepts to life, ensuring robust, secure, and dependable custom software through a comprehensive development process encompassing web and mobile applications and UI/UX design.
Tntra Academy (Gurukula)
Gurukula or Academy is Tntra's "Future-of-Work" solution that comprises a cutting-edge technology platform deployed as SaaS or PaaS, supported by a unique mentorship design and content library. Gurukula is domain and industry-agnostic and can be customized for small to large enterprises and offered to individuals who would like to enhance their skills and stay relevant in the marketplace constantly.
Enterprise Platform (Yntra)
Yntra, Tntra's Enterprise Innovation Solution, automates and streamlines innovation for enterprises, incubators, government agencies, and ecosystems. It gathers diverse ideas, addressing market, tech, and compliance aspects. As a SaaS /PaaS business solution, Yntra cultivates collaboration, knowledge, and a sustainable innovation culture while managing risks and building valuable intellectual property.
Compliance and Localization
As a top IP-led software engineering company in the USA, Tntra prioritizes localization and compliance for regional businesses. With a deep understanding of legal and cultural nuances, we guarantee full adherence to regulatory requirements and cultural norms, providing a seamless and reliable service.
Harness Tntra's wide array of services to drive digital transformation and stimulate growth across diverse industries in the USA. Reach out to us today!
Tntra's Custom Software Engineering Services
Tntra is the best software product engineering company in the USA, recognizing that every business operates within its unique software and hardware ecosystem. This insight drives us to offer an extensive array of specialized software engineering services tailored to meet diverse business needs.
Custom Software Engineering
Tntra's expertise lies in crafting custom software solutions tailored to the specific requirements of both small businesses and enterprises. We bring your concepts to life, ensuring robust, secure, and dependable custom software through a comprehensive development process encompassing web and mobile applications and UI/UX design.
Mobile App Development
Experience cost-effective mobile app development services in the USA with Tntra. From proof-of-concept to MVP, our team provides comprehensive support throughout the custom mobile app development process. For iOS and Android, this includes cross-platform, hybrid, and native app development, assuring robust, interactive, high-performance solutions that boost sales and customer loyalty.
IT Consulting Service
Enhance your business with top-tier software product engineering services in the USA. Tntra's IT consulting services go beyond conventional strategies, focusing on cutting-edge technologies. Our experts redefine IT strategies, drive seamless digital transformation, enhance system integration, and elevate digital customer experiences. We offer various consulting services, including Digital Transformation, Project Management, Crisis Management, IT Service Management, and more.
Testing and QA Services
As a leading QA services company in the USA, we offer comprehensive outsourcing services that support TCoE setup and development and QA enhancement. We have extensive experience in end-to-end testing for desktop, web, and mobile applications at various phases of development. We offer QA outsourcing, consulting, security testing, functional testing, usability testing, performance testing, and test automation.
Offshore Development Services
As a prominent offshore software engineering company in the USA, Tntra promotes core competency through workforce augmentation and cost-effective solutions. Utilizing our offshore development services ensures efficiency while reducing the time to market for your software solutions. Compared to in-house teams, offshore teams give you faster project turnaround, access to a large talent pool, and cost advantages.
Managed Service
The Managed Service from Tntra is a specialized offering that makes use of our experience managing and optimizing systems and applications. This ensures they run at maximum efficiency and constantly provide the agreed-upon level of service. This service plays a crucial role in coordinating the interaction between software service and product engineering, resulting in a seamless and effective ecosystem.
Our Software Engineering Solutions in the USA
IoT
Tntra leads in delivering custom IoT solutions for businesses in the USA. Our services cover IoT strategy, hardware integration, cloud setup, and software engineering. Prioritizing scalability and security, we unlock IoT's full potential, ensuring seamless connectivity and data-driven insights for operational efficiency. We guide clients through requirement management, detailed integration planning, and expert IoT app development, from prototyping to mass production.
Scope
Connected Devices
Data Analytics
Process Optimization
Security and Privacy
Supply Chain Optimization
Smart Cities and Infrastructure
Predictive Maintenance
Features
Customized IoT Solutions
End-to-End Development
Cloud Integration
Regulatory Compliance
Integration with Existing Systems
24/7 Support
HealthTech
Tntra leads HealthTech solutions for the USA, offering custom-tailored healthcare management systems. Our designs prioritize patient privacy, data security, and integrity. Tntra's healthcare solutions cater to a spectrum of healthcare workers' needs, streamlining internal processes, administrative tasks, digital data management, and more. Experience excellence in custom software services for the healthcare sector with Tntra.
Scope
Healthcare Analytics Systems
Healthcare Compliance and Security Solutions
Medical Billing and Practice Management Software
AI and Machine Learning in Healthcare
Patient Engagement Platforms
mHealth Applications
Electronic patient visit verification systems
Features
Managing Regulatory Compliance
Rich Functionality for Patient Care
Best Security features
Use of Cutting-edge Technologies such as IoT, AI/ML and more
24/7 Support
Supply Chain
Tntra is an expert in creating cutting-edge Supply Chain Software Solutions that seamlessly combine data, expertise, and technology to increase the value of your goods and services. With the help of advanced technologies like IoT, our outcome-driven strategy guarantees customer-centric solutions.
Furthermore, in our capacity as a provider of enterprise software solutions, we have experience in areas such as logistics aggregation solutions, document processing platforms, cybersecurity, real-time tracking, RFID integration, dockyard equipment management, and a host of other services. Leverage our user-centric designs, seamless ERP integration, transparent pricing, and 24/7 support to ensure top-tier quality.
Scope
Procurement Management
Inventory Management
Order Management
Shipping and Logistics
Smart Supply Chain Management
Supplier Relationship Management
Features
Customized Solutions
Better Order Management
Advanced Technologies
Supplier Control and Visibility
Cost Reduction
Budgeting and Reporting
New Economy
In the midst of digital disruption and swift technological progress, Tntra stands at the forefront of the New Economy. Fueled by community-driven and knowledge-centric values, Tntra pioneers services that go beyond the traditional IT framework. Our New Economy approach defines value propositions, core strengths, experiences, channels, ecosystems, and partnerships, resulting in the fusion of intellectual property, technology, business strategies, and roadmaps.
Scope
IoT Integration and Optimization
AI-Powered Automation and Analytics
CBDC
Blockchain and Decentralized Finance (DeFi)
Cloud Computing
Data Analytics
Features
Promotes decentralized ethos of Web3.0
Encourages collective value creation
Driven by engaging the community
Defines and nurtures a community
FinTech
Robust digital ecosystems are pivotal for economic progress in the shift towards a cashless society. Traditional financial institutions partner with forward-thinking FinTech firms like Tntra to usher in digital financial products and services. Tntra, amongst the best FinTech software companies in the USA, employs the innovative Design for Cashless (DFC) approach, enabling the creation of products and services tailored for cashless transactions. This encompasses transforming legacy financial services and developing new IP-driven solutions for emerging FinTech and DeFi landscapes.
Scope
Mobile Banking Applications
Digital Wallets
Insurance Portals
Payment Gateway Integration
P2P Lending Solutions
Features
Design for Cashless Methodology
Rapid Go to Market
New Economy Solutions
IP-Led Engineering
Blockchain
Tntra can help organizations and businesses take full advantage of Blockchain. We can help you bolster in-house app development teams as they take on tasks like developing mobile apps, cryptocurrency exchanges, and wallets. Our expertise with the distributed ledger technology cultivated through our Blockchain Centre of Excellence revolutionizes enterprise operations while enhancing decision-making with almost real-time data. This solution offers a trusted validation point throughout the manufacturing, supply, distribution, and sales networks, ensuring organizations re-envision security, traceability, and reliability in day-to-day operations.
Scope
Distributor Ledger Technology (DLT)
Digital Currency
Reward Point System
Supply Chain Systems
DeFi Development
Marketplace Development
Features
Smart Contract Development
Tokenization Solutions
Integration with Existing Systems
Scalability Solutions
AI/ML
Harness the power of our cutting-edge custom Artificial Intelligence and Machine Learning solutions that automate mundane processes and strengthen business intelligence. As a dedicated AI development company, we have been helping businesses utilize the latest artificial intelligence tools and technologies to grow exponentially. With over a decade of expertise, our AI and ML solutions are aimed at streamlining operations, enhancing business insights, and driving robust growth.
We specialize in advanced AI development to deliver transformative results, leveraging our extensive experience in the field. Our dedicated team leverages domain knowledge to push the boundaries, offering tailored AI and ML app development services that yield tangible, transformative.
Scope
Natural Language Processing
Predictive Analytics
Deep Learning
Robotic Process Automation
Computer Vision and OCR
Chatbots and Virtual Assistants
Features
Unmatched Technical Capabilities
Focus on Security
Transparency in Engagement
Improved User Experience
Cybersecurity
When it comes to Cybersecurity services, Tntra offers tailored solutions backed by the expertise cultivated in our Cybersecurity Center of Excellence. This spans from fully managed Security Operations Centers to self-managed security teams. As a leading IP-led software product engineering company in the USA, Tntra delivers an integrated platform ensuring comprehensive protection for email, the cloud, networks, and various endpoints.
We seamlessly integrate with third-party products using a blend of AI, human threat analysis, and adaptable APIs. Our Threat Detection and Response services enable swift responses to global cyber threats, bolstering business resilience and mitigating risks. Furthermore, we prioritize regulatory compliance, including GDPR, providing an extra layer of safeguarding for sensitive data.
Scope
Cloud Security
Application Security
Third-Party Risk Management
Network Security
Endpoint Security
Security Awareness & Training
Security Operations Center
Data Protection
Compliance & Regulatory Requirements
Features
Compliance with security regulations and services for cloud-based security
Data Encryption
Protection against external threats
Multi-Factor Authentication
Threat identification and prevention
Firewall Configuration and Management
24/7 Monitoring
Case Study
Tntra believes that a good company builds and delivers marquee products and services.
But, a great company impacts the lives of all of its stakeholders for the better.
Distinctive Features of Tntra's Software Services
IP-Led Engineering
Tntra provides expert IP-led software solutions to help businesses across domains protect the Intellectual Property of their application.
Rapid Go to Market
Tntra's Agile approach to software application development enables us to launch products by prioritizing features and making continuous releases and improvements.
Aligned With the Digital Government Strategy
Tntra, through its engineering, incubator, and venture initiatives, plays a pivotal role in supporting the Digital Government Strategy. This substantially benefits citizens and businesses in the USA, aligning seamlessly with the nation's vision for a digitally empowered future.
New Economy Solutions
Tntra likes to stay ahead of the curve. Therefore, we integrate New Economy technologies such as Blockchain, AI/ML, and more to create software solutions for enterprises and individuals in the United States of America.
Tntra's Capabilities
Tntra has vast expertise developing product engineering solutions across industries, supported by deep domain experts, and front-end to back-end to full-stack engineers across technologies.
We are a product engineering company providing everything you need, from mentorship, to collaboration, to development, to partnerships, to successfully delivering on the global stage.
Robotic Process Automation
Mentors
Tntra brings together successful entrepreneurs and seasoned professionals.
We invite you to join us on this mystical ride, where the journey matters as much as the destination.
We learnt the importance of intellectual property - developing it, protecting it, and nurturing it.
We learnt it takes an entire ecosystem to build and successfully scale a venture.
We learnt the importance of being in the right place at the right time.
We learnt that collaboration is easier said than done.
Most importantly, we learnt the importance of exposure and mentorship.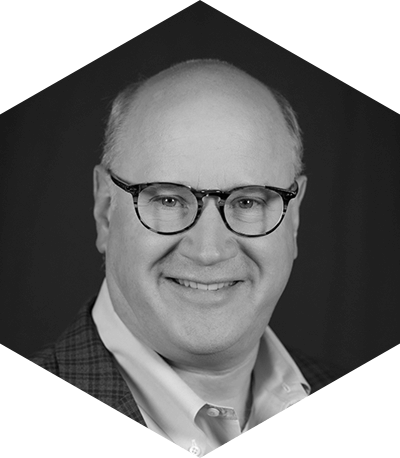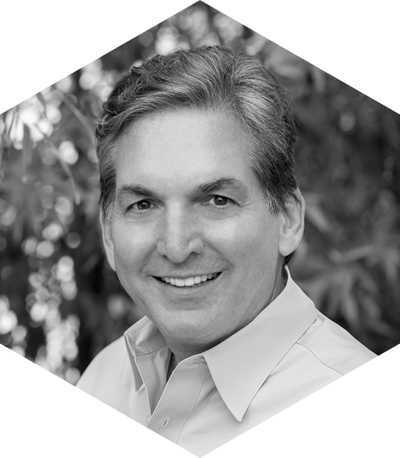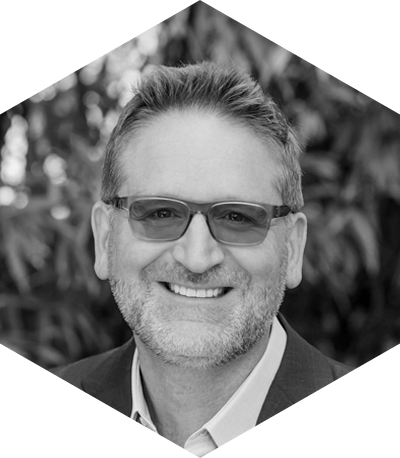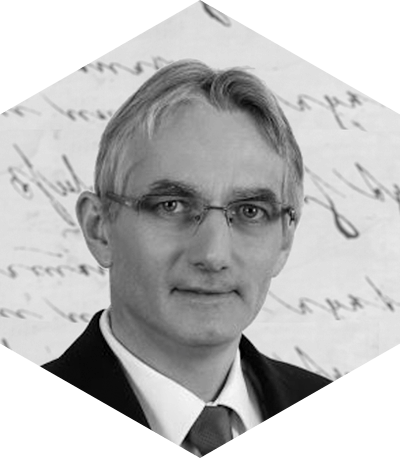 Lean Manufacturing Solutions
Frequently Asked Questions
A software product engineering company specializes in creating tailored software solutions, including custom development, mobile and web applications, consulting, and IT support. Tntra, a leader in this field, offers a unique Global Innovation Ecosystem. In addition to its engineering prowess, Tntra provides the Tntra Academy (Gurukula) and Tntra Enterprise Platform (Yntra), fostering innovation and providing a supportive ecosystem for enterprises, universities, and government agencies. This comprehensive approach solidifies Tntra's position as a top provider of custom software engineering services in the USA.
Tntra is the best software product engineering copmany in the USA. Several reasons make it the best software product engineering company in the USA:-
Global Presence: Offices in the US, EU, India, GCC, Singapore, Asia Pacific, and Japan
Diverse Expertise: Specializing in FinTech, HealthTech, IoT, Supply-Chain, and New Economy
Future-of-Work Academy: Focused on skill development for businesses, governments, individuals, and universities
IP-led Engineering: Protecting innovation through cutting-edge software services
Top-Tier Quality Assurance: Ensuring only the best products reach the market.
Developing a medium/large application typically costs between $30,000 and $1,000,000. This range is primarily influenced by the number and complexity of features and the chosen design patterns. Tntra, a top software product engineering service in the USA, provides budget-friendly engagement options. Leveraging India's reputation as a prime outsourcing hub, our team offers access to highly skilled software engineering services at economically competitive hourly rates for comprehensive end-to-end digital solutions.
Transform Your Ideas into Reality with Best Software Engineers in GCC

Get In Touch
Let's Discuss Project Ideas
×