Tntra brings over two decades of global experience in software product engineering and IT services, process re-engineering and digital transformation, innovation and entrepreneurship.
We help bridge your dreams and ambitions, to, a larger-than-life vision and venture.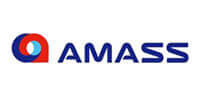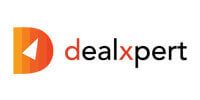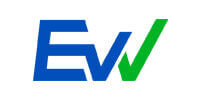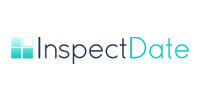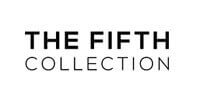 Engineering
We provide software product engineering for IP-led requirements, software services for mature and legacy systems, and digital transformation for small to large enterprises around the world.
We help companies identify and define technical solutions for their business problems, solve complex engineering problems, and build their own engineering teams.
Academy
Gurukula or Academy is Tntra's "Future-of-Work" solution that comprises a cutting-edge technology platform deployed as Software-as-a-Service or Platform-as-a-Service, supported by a unique mentorship design and content library.
Gurukula is domain and industry-agnostic and can be customized for small to large enterprises, as well as offered to individuals who would like to constantly enhance their skills and stay relevant in the marketplace.
Incubator
Tntra guides innovators and entrepreneurs in every phase of their business journey. This spans crafting value propositions, refining intellectual property and technology plans, developing products and services, forming enterprise structures and value-chain partnerships, and creating detailed business models.
Tntra also provides engineering services, potential pre-seed and seed funding, and access to a global network of mentors and subject matter experts through its Ventures group and Enterprise Innovation Platform & Ecosystem.
Enterprise Platform
Yntra is Tntra's Enterprise Innovation Solution designed to automate and streamline the innovation process for small to medium to large enterprises, incubators and accelerators, government agencies, and innovation ecosystems. It efficiently collects and curates diverse innovation ideas and initiatives, addressing market, technology, and compliance.
Yntra empowers organizations to nurture knowledge, foster collaboration, and cultivate a sustainable innovation culture while managing risks and building valuable intellectual property assets.
Venture
We provide pre-seed and seed funding, primarily to companies that are part of the Tntra ecosystem – leveraging our engineering services and incubator.
We also participate in funding rounds led by our partners that are investing in ventures focused on FinTech, HealthTech, Supply Chain, IoT, and New Economy domains.
How Can Tntra Help Companies in Japan?
Tntra is an Ip-led software product engineering company in Japan, uniquely positioned to assist individuals, enterprises, and incubators in Japan and its surrounding areas. Tntra provides comprehensive assistance, covering everything from engineering to incubation and funding, guaranteeing successful international deployment.
IP-Led Engineering
Tntra specializes in IP-led software product engineering services and provides specialized software engineering solutions specific to Japan while enabling innovators to protect their innovations. Tntra's IP practice aids startups and enterprises in obtaining software patents, aligning IP strategy with business goals. Our unique methodologies drive IP-led product engineering, providing key resources for innovation.
Tntra Methodologies
Tntra's unique methodologies empower enterprises globally to develop and deploy impressive products spanning various domains. Additionally, these approaches foster enhanced organization and efficiency, reducing problems in the development process.
Tntra Diamond
Tntra's Diamond method integrates Business Process Reengineering and Digital Transformation. Tntra offers services for existing systems and product engineering for new needs through domain-specific techniques, evolving into a managed service for long-term stability and growth.
Tntra Academy (Gurukula)
Gurukula or Academy is Tntra's "Future-of-Work" solution that contains a cutting-edge technology platform deployed as SaaS or PaaS, supported by a unique mentorship design along with a content library. It is domain and industry-agnostic and can be customized for small to large enterprises and offered to individuals who are willing to enhance their skills and stay relevant in the competitive market.
Enterprise Platform (Yntra)
Yntra is Tntra's Enterprise Innovation Solution that automates and streamlines innovation for enterprises, incubators, government agencies, and ecosystems. It collects diverse ideas, addressing market, technology, and compliance aspects. As a SaaS /PaaS business solution, it cultivates collaboration, knowledge, and a sustainable innovation culture while handling risks and building beneficial intellectual property.
Compliance and Localization
As a top software engineering company in Japan, Tntra prioritizes localization and compliance for regional businesses. With an in-depth knowledge of legal and cultural nuances and a local presence in Japan, we guarantee full adherence to regulatory requirements and cultural norms, providing an error-free and reliable service.
Driving Innovation: Tntra's Impact on Japan's Tech Landscape
As Japan continues to grow, it is seeing growth in adopting New Economy solutions such as Blockchain, Artifical Intelligence, Machine Learning, Cloud, and more across domains facing several challenges. To address these challenges, Japan invests heavily in digitization to drive growth and stay competitive in the global market.
With our local presence, Tntra is poised to help Japan meet its digitization objectives.
FinTech
Tntra's software engineering expertise and user-friendly designs align well with Japan's push for FinTech growth. Tntra can support the Japan Revitalization Strategy 2016 and aid in the establishment of cutting-edge cashless solutions, driving the Ministry of Economy, Trade, and Industry's target of 40% cashless payments by 2025. Moreover, we can provide further impetus to Japan's proactive approach towards adopting and controlling CBDCs and Cryptocurrencies by utilizing its unique Design for Cashless(DFC) methodology.
Healthcare
Tntra is ready to impact Japan's digital healthcare expansion significantly. With its mastery in AI, ML, and software engineering, Tntra can help accelerate the development of personalized regenerative medicine, chronic ailment management, appointment coordination, and more, aligning seamlessly with Japan's demographic shift. Tntra can further elevate patient care by optimizing workflows with custom tools like patient monitoring, appointment scheduling, Telemedicine, and electronic health records. Also, Tntra is well-poised to contribute to Japan's emerging healthcare robotics trend, addressing critical healthcare challenges.
Skill Development
Tntra is poised to support Japan's skill development by offering its "Gurukula" Future-of-Work solution. As Japan faces labor market challenges due to demographic challenges, Tntra's customizable solution can address the acute shortfall in the information technology services sector. Gurukula, designed for students, professionals, universities, and corporations, focuses on enhancing professional, emotional, and social skills through challenge-based learning. As Japan aims to prepare at least 250,000 data and AI professionals annually, Tntra can aid Japan in filling its future job needs and fostering a skilled workforce.
Manufacturing
Tntra, as an expert digital transformation company, can be a pivotal support for Japan's manufacturing sector in its digitization endeavors. Tntra can optimize production processes, improve product quality, and reduce operational costs by harnessing advanced technologies like AI and IoT. Especially in industries like automotive manufacturing, Tntra's solutions can enhance efficiency, enabling Japan to maintain its competitive edge despite labor shortages. Tntra's expertise aligns seamlessly with Japan's drive toward sustainable economic solutions and intelligent factory initiatives.
Blockchain
Tntra is well-positioned to create and optimize Blockchain solutions aligned with Japan's progressive regulatory environment. This includes the development of blockchain platforms for various applications, such as DAOs and NFTs, fostering innovation and growth in the Web3 technology landscape. Tntra can also facilitate the seamless integration of Blockchain with existing systems and provide expertise in setting up Blockchain-based mobile wallets for streamlined transactions and onboarding.
Cybersecurity
Amidst a surge in cybersecurity incidents in Japan, the CPCIP and revised NSS documents from the government underscore the emphasis on cybersecurity. Tntra is poised to make a meaningful impact in addressing Japan's growing cybersecurity challenges. Leveraging its profound software engineering expertise, Tntra can tailor security solutions for critical sectors like information, finance, aviation, railway, and energy. These solutions encompass advanced threat detection systems, robust encryption protocols, and comprehensive cybersecurity training programs. Through collaboration with Japanese authorities, Tntra can significantly strengthen Japan's cyber defenses, and effectively counter ransomware attacks, data breaches, and more. This cooperative effort ensures the resilience and security of essential infrastructure, safeguarding Japan's digital ecosystem.
Distinctive Features of Tntra's Software Services
Society 5.0
Tntra aligns itself with the Japanese government's vision of Society 5.0. Our solutions can help create a society where digital innovations of the fourth industrial revolution solve social issues.
IP-Led Engineering
Tntra provides IP-Led software product engineering to help you protect the Intellectual Property of your application.
New Economy Solutions
Tntra likes to stay ahead of the curve. Therefore, we integrate New Economy technologies such as Blockchain, AI/ML and more to create a software solutions.
Rapid Go to Market
Tntra's Agile approach to software application development enables us to launch products by prioritizing features and making continuous releases and improvements.
Case Study
Tntra believes that a good company builds and delivers marquee products and services.
But, a great company impacts the lives of all of its stakeholders for the better.
Tntra's Capabilities
Tntra has vast expertise developing product engineering solutions across industries, supported by deep domain experts, and front-end to back-end to full-stack engineers across technologies.
We are a product engineering company providing everything you need, from mentorship, to collaboration, to development, to partnerships, to successfully delivering on the global stage.
Robotic Process Automation
Mentors
Tntra brings together successful entrepreneurs and seasoned professionals.
We invite you to join us on this mystical ride, where the journey matters as much as the destination.
We learnt the importance of intellectual property - developing it, protecting it, and nurturing it.
We learnt it takes an entire ecosystem to build and successfully scale a venture.
We learnt the importance of being in the right place at the right time.
We learnt that collaboration is easier said than done.
Most importantly, we learnt the importance of exposure and mentorship.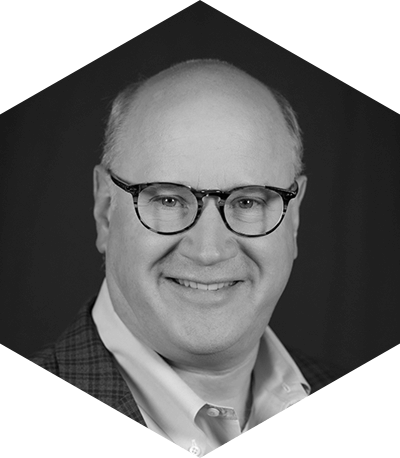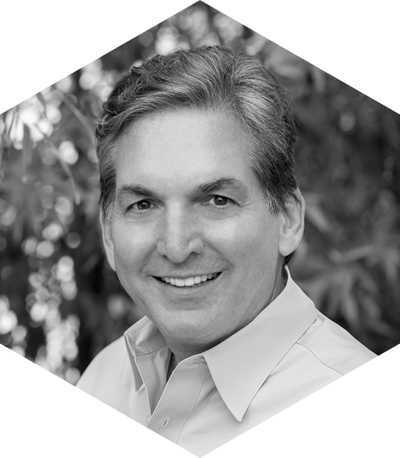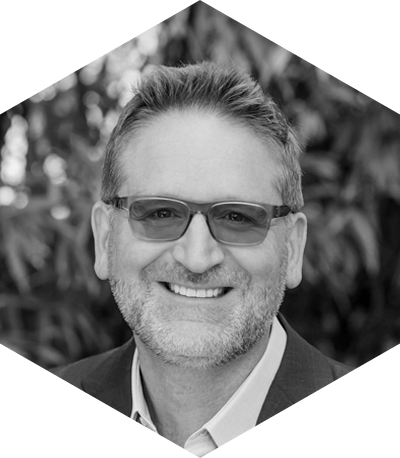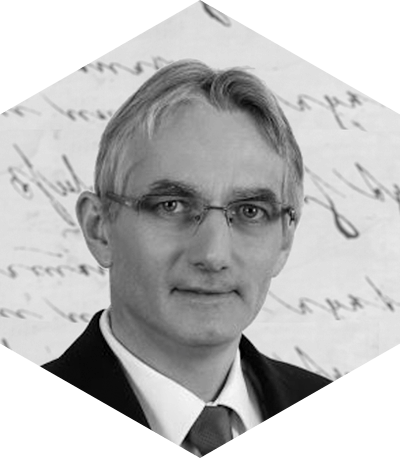 Lean Manufacturing Solutions
Don't let your ideas stay on paper. Tntra helps your dreams turn into reality.
Get In Touch!

Get In Touch
Let's Discuss Project Ideas
×