Tntra brings over two decades of global experience in software product engineering and IT services, process re-engineering and digital transformation, innovation and entrepreneurship.
We help bridge your dreams and ambitions, to, a larger-than-life vision and venture.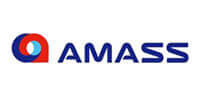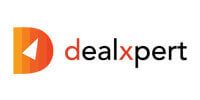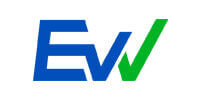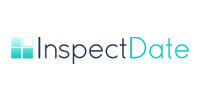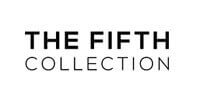 Engineering
We provide software product engineering for IP-led requirements, software services for mature and legacy systems, and digital transformation for small to large enterprises around the world.
We help companies identify and define technical solutions for their business problems, solve complex engineering problems, and build their own engineering teams.
Academy
Gurukula or Academy is Tntra's "Future-of-Work" solution that comprises a cutting-edge technology platform deployed as Software-as-a-Service or Platform-as-a-Service, supported by a unique mentorship design and content library.
Gurukula is domain and industry-agnostic and can be customized for small to large enterprises, as well as offered to individuals who would like to constantly enhance their skills and stay relevant in the marketplace.
Incubator
Tntra guides innovators and entrepreneurs in every phase of their business journey. This spans crafting value propositions, refining intellectual property and technology plans, developing products and services, forming enterprise structures and value-chain partnerships, and creating detailed business models.
Tntra also provides engineering services, potential pre-seed and seed funding, and access to a global network of mentors and subject matter experts through its Ventures group and Enterprise Innovation Platform & Ecosystem.
Enterprise Platform
Yntra is Tntra's Enterprise Innovation Solution designed to automate and streamline the innovation process for small to medium to large enterprises, incubators and accelerators, government agencies, and innovation ecosystems. It efficiently collects and curates diverse innovation ideas and initiatives, addressing market, technology, and compliance.
Yntra empowers organizations to nurture knowledge, foster collaboration, and cultivate a sustainable innovation culture while managing risks and building valuable intellectual property assets.
Venture
We provide pre-seed and seed funding, primarily to companies that are part of the Tntra ecosystem – leveraging our engineering services and incubator.
We also participate in funding rounds led by our partners that are investing in ventures focused on FinTech, HealthTech, Supply Chain, IoT, and New Economy domains.
How Can Tntra Help Companies in Singapore?
Tntra is an Ip-led software product engineering company in Singapore. We are uniquely positioned to assist individuals, businesses, and incubators in Singapore and its adjacent regions. Tntra provides comprehensive support, covering everything from engineering to incubation and funding, guaranteeing a seamless global expansion.
IP-Led Engineering
Tntra excels in offering IP-led software product engineering services, delivering tailored software engineering solutions designed for the Singaporean market. This empowers innovators to safeguard their creations. Tntra's expertise in intellectual property supports startups and enterprises in acquiring software patents, aligning IP strategy with their business objectives. Our distinctive methodologies propel IP-driven product engineering, offering essential resources for fostering innovation.
Tntra Methodologies
Tntra's distinctive methodologies empower global enterprises in crafting and launching impressive software product engineering solutions across diverse domains. Furthermore, these approaches promote heightened organizational efficiency, effectively mitigating challenges in the development process.
Tntra Diamond
Tntra's Diamond method integrates Business Process Reengineering and Digital Transformation. Tntra offers services for existing systems and product engineering for new needs through domain-specific techniques, evolving into a managed service for long-term stability and growth.
Tntra Academy (Gurukula)
Gurukula or Academy is Tntra's "Future-of-Work" solution containing a cutting-edge technology platform deployed as SaaS or PaaS. It is supported by a unique mentorship design and an incredible content library. It is domain and industry-agnostic and can be customized for small to large enterprises and offered to individuals willing to improve their skills and stay relevant in the competitive market.
Enterprise Platform (Yntra)
Yntra is Tntra's Enterprise Innovation Solution that automates and streamlines innovation for Singapore's enterprises, incubators, government agencies, and ecosystems. It collects diverse ideas, addressing market, technology, and compliance aspects. As a SaaS /PaaS business solution, it cultivates collaboration, knowledge, and a sustainable innovation culture while handling risks and building beneficial intellectual property.
Compliance and Localization
Tntra, recognized as a leading provider of software product engineering services in Singapore, strongly emphasizes localization and compliance tailored to regional businesses. Leveraging extensive legal and cultural expertise and a local presence in Singapore, we ensure strict adherence to regulatory mandates and cultural conventions. This commitment translates to a service that is error-free and highly dependable.
Tap into Tntra's wide range of services to lead the charge in digital transformation and drive growth across various industries in Singapore. Contact us today!
Our Software Engineering Solutions in Singapore
Web Design and Development
Tntra is Singapore's foremost web design and development agency. Specializing in Web Design, CMS, E-Commerce, and mobile app development, we empower businesses with tailored solutions. Our commitment rests on unrivaled industry expertise, unwavering quality, and future-oriented services, ensuring unparalleled success for our clients.
Mobile App Development/ App Development Services
As a top mobile app development company in Singapore, Tntra excels in creating custom, user-centric applications. Our expert team, comprising top-tier iOS, Android, and web developers, alongside skilled UI/UX designers and project managers, is dedicated to realizing your business goals. Our comprehensive offerings encompass Android or iOS mobile app development, social networking apps, mobile website development, business applications, multimedia solutions, and tablet applications.
Digital Transformation
In Singapore, enterprises often grapple with catching up on digital transformation while managing both processes and IT estates. Tntra's Diamond empowers businesses to lead in transformation and optimize processes for the New Economy. Our digital transformation practice aligns business goals with digital technologies, working with technology users and providers. From assessment to implementation, we cover the full spectrum of digital solutions such as AI/ML, Blockchain, Cloud engineering, and more.
IT Consulting Service
As a leading IT consulting service in Singapore, Tntra distinguishes itself through its unwavering commitment to exceptional client solutions. Our seasoned professionals deliver tailored IT services encompassing IT strategy, cloud computing, Cybersecurity, Digital Transformation, and Software Product Engineering. With a client-centric approach, we collaborate closely to understand and address specific needs and challenges.
Testing and QA Services
As a prominent QA services company in Singapore, we provide inclusive outsourcing solutions, aiding TCoE establishment, QA development, and enhancement. With a wealth of expertise, we excel in comprehensive desktop, web, and mobile app testing throughout different development stages. Our offerings encompass QA outsourcing, consulting, security, functionality, usability, performance testing, and test automation.
Offshore Development Services
Tntra, a leading offshore software engineering company in Singapore, enhances core capabilities through efficient workforce augmentation and cost-effective solutions. Our offshore services guarantee streamlined processes, faster project delivery, and access to a diverse talent pool, offering significant cost advantages. Compared to in-house teams, Tntra's software engineering services in Singapore give you faster project turnaround, access to a large talent pool, and cost advantages.
Our Software Engineering Solutions in Singapore
IoT
Tntra leads IoT development for businesses in Singapore. We offer a comprehensive range of services encompassing IoT strategy, hardware integration, cloud setup, and software engineering. Emphasizing scalability and security, we enable the realization of IoT's complete potential, guaranteeing smooth connectivity and data-powered insights for enhanced operational efficiency. Tntra guides clients through requirement management, detailed integration planning, and expert IoT app development, covering everything from prototyping to mass production.
Scope
Security and Privacy
Data Analytics
Smart Cities and Infrastructure
Process Optimization
Supply Chain Optimization
Predictive Maintenance
Connected Devices
Features
Regulatory Compliance
Customized IoT Solutions
Integration with Existing Systems
24/7 Support
End-to-End Development
Cloud Integration
HealthTech
Tntra leads in developing innovative HealthTech solutions for Singapore, offering custom-tailored healthcare management systems. Tntra places a strong emphasis on patient privacy, data security, and integrity in our designs. Our healthcare solutions are tailored to meet a wide range of needs for healthcare professionals, simplifying internal processes, administrative tasks, and digital data management.
Scope
Healthcare Analytics Systems
Healthcare Compliance and Security Solutions
Medical Billing and Practice Management Software
AI and Machine Learning in Healthcare
Patient Engagement Platforms
mHealth Applications
Electronic patient visit verification systems
Features
Managing Regulatory Compliance
Rich Functionality for Patient Care
Best Security features
Use of Cutting-edge Technologies such as IoT, AI/ML and more
24/7 Support
Supply Chain
As a top software product engineering company in Singapore, Tntra excels in crafting state-of-the-art Supply Chain Software Solutions that harmoniously integrate data, expertise, and technology to enhance the worth of your products and services. Leveraging advanced technologies like IoT, our results-oriented approach ensures solutions centered around the customer.
Additionally, as a provider of business software solutions, we have expertise in various fields, including dockyard equipment management, document processing platforms, real-time tracking, RFID integration, cybersecurity, and many other services.
Scope
Procurement Management
Inventory Management
Order Management
Shipping and Logistics
Smart Supply Chain Management
Supplier Relationship Management
Features
Customized Solutions
Better Order Management
Advanced Technologies
Supplier Control and Visibility
Cost Reduction
Budgeting and Reporting
New Economy
Amidst the digital disruption and rapid technological advancement, Tntra leads the way in the New Economy. Fueled by community-driven and knowledge-centric values, Tntra pioneers software engineering services that exceed the conventional IT framework. Our New Economy approach shapes value propositions, core strengths, experiences, channels, ecosystems, and partnerships, culminating in the convergence of intellectual property, technology, business strategies, and roadmaps.
Scope
IoT Integration and Optimization
AI-Powered Automation and Analytics
CBDC
Blockchain and Decentralized Finance (DeFi)
Cloud Computing
Data Analytics
Features
Promotes decentralized ethos of Web3.0
Encourages collective value creation
Driven by engaging the community
Defines and nurtures a community
FinTech
Robust digital ecosystems are crucial for economic progress in the shift towards a cashless society. Traditional financial institutions partner with futuristic FinTech firms like Tntra to usher in digital financial products and services. Tntra is amongst the top FinTech software product engineering companies in Singapore that employ the innovative Design for Cashless (DFC) approach, enabling the creation of products and services tailored for cashless transactions. This encompasses transforming legacy financial services and developing new IP-driven solutions for emerging FinTech and DeFi landscapes.
Scope
Mobile Banking Applications
Digital Wallets
Insurance Portals
Payment Gateway Integration
P2P Lending Solutions
Features
Design for Cashless Methodology
Rapid Go to Market
New Economy Solutions
IP-Led Engineering
Blockchain
Tntra can help organizations and businesses take full advantage of Blockchain. We can help your teams as they take on tasks like developing mobile apps, cryptocurrency exchanges, and wallets. Our expertise with the distributed ledger technology cultivated through our Blockchain Centre of Excellence revolutionizes enterprise operations while enhancing decision-making with almost real-time data. This solution offers a trusted validation point throughout the manufacturing, supply, distribution, and sales networks, ensuring organizations in Singapore can re-envision security, traceability, and reliability in day-to-day operations.
Scope
Distributor Ledger Technology (DLT)
Digital Currency
Reward Point System
Supply Chain Systems
DeFi Development
Marketplace Development
Features
Smart Contract Development
Tokenization Solutions
Integration with Existing Systems
Scalability Solutions
AI/ML
Unleash the power of custom Artificial Intelligence and Machine Learning solutions by automating repetitive operations and enhancing business intelligence. As an experienced AI development company, we can equip businesses in Singapore with AI and ML tools and technology for rapid expansion. Our solutions streamline operations, amplify business insights, and fuel robust expansion. Our specialized team, armed with domain knowledge, delivers tailored AI and ML app development services, producing tangible, transformative results.
Scope
Natural Language Processing
Predictive Analytics
Deep Learning
Robotic Process Automation
Computer Vision and OCR
Chatbots and Virtual Assistants
Features
Unmatched Technical Capabilities
Focus on Security
Transparency in Engagement
Improved User Experience
Cybersecurity
When it comes to Cybersecurity services, Tntra offers custom solutions backed by the expertise cultivated in our Cybersecurity Center of Excellence. As a leading IP-led software product engineering company in the USA, Tntra delivers an integrated platform ensuring comprehensive protection for email, the cloud, networks, and various endpoints.
We excel in seamlessly incorporating third-party products through a combination of AI, human-driven threat analysis, and flexible APIs. Our Threat Detection and Response services suite empowers rapid reactions to worldwide cyber threats, enhancing business durability and reducing risks. Additionally, we place a high emphasis on adhering to regulatory standards, including GDPR, offering an additional level of protection for sensitive data.
Scope
Data Protection
Cloud Security
Third-Party Risk Management
Compliance & Regulatory Requirements
Network Security
Endpoint Security
Security Awareness & Training
Security Operations Center
Application Security
Features
Data Encryption
Compliance with security regulations and services for cloud-based security
Threat identification and prevention
Protection against external threats
Firewall Configuration and Management
Multi-Factor Authentication
24/7 Monitoring
Case Study
Tntra believes that a good company builds and delivers marquee products and services.
But, a great company impacts the lives of all of its stakeholders for the better.
Distinctive Features of Tntra's Engineering
Expert Team
We are a software product engineering company in Singapore with engineers who can grow alongside your needs. We can supplement this team with other experts in areas such as DevOps, cybersecurity, and more.
Affordability
India is a renowned outsourcing destination for software engineering services, and Tntra offers access to highly skilled engineers at cost-efficient hourly rates for end-to-end services.
Innovation
Tntra likes to stay ahead of the curve. Therefore, we integrate cutting-edge technologies such as blockchain, AI/ML & more to create software applications.
Rapid Go to Market
Tntra's Agile approach to software application development enables us to launch products by prioritizing features and making continuous releases and improvements.
Tntra's Capabilities
Tntra has vast expertise developing product engineering solutions across industries, supported by deep domain experts, and front-end to back-end to full-stack engineers across technologies.
We are a product engineering company providing everything you need, from mentorship, to collaboration, to development, to partnerships, to successfully delivering on the global stage.
Robotic Process Automation
Mentors
Tntra brings together successful entrepreneurs and seasoned professionals.
We invite you to join us on this mystical ride, where the journey matters as much as the destination.
We learnt the importance of intellectual property - developing it, protecting it, and nurturing it.
We learnt it takes an entire ecosystem to build and successfully scale a venture.
We learnt the importance of being in the right place at the right time.
We learnt that collaboration is easier said than done.
Most importantly, we learnt the importance of exposure and mentorship.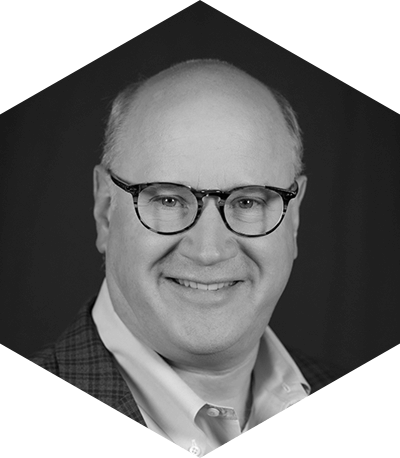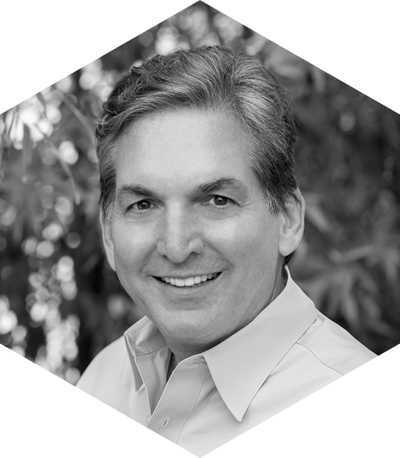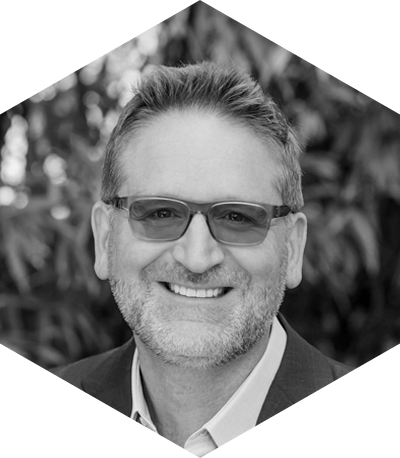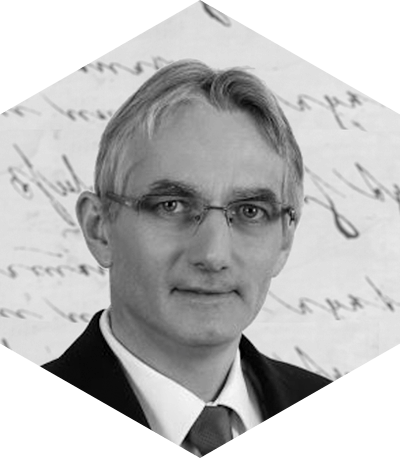 Lean Manufacturing Solutions
Frequently Asked Questions
Software engineering services encompass an intricate process of crafting applications or software tailored to specific business or personal objectives. This undertaking involves several phases: Planning, Analysis, Product Design, Development and implementation, Testing, and Maintenance, ensuring optimal functionality and performance.
A software engineering company in Singapore, such as Tntra, provides a range of services, including:
Custom Software Engineering
Mobile App Development
Web Application Development
UI/UX Design
Quality Assurance and Testing
Cloud Computing Solutions
Managed Services
As a leading offshore software engineering company in Europe, Tntra excels in enhancing core competency through workforce augmentation and providing cost-effective solutions. Opting for our offshore development services ensures heightened efficiency and accelerates the time-to-market for your software solutions.
The following 6 software engineering services are in demand in Singapore -
Web Development
Mobile Development
Cybersecurity
Quality Assurance
IT Consulting
Digital Transformation
Tntra is a top software engineering company in Singapore, offering various services for clients across industries.
Transform your ideas into reality with our expert software engineering services in Singapore
Get In Touch!

Get In Touch
Let's Discuss Project Ideas
×