IoT-Based Anomaly Detection System for Japenese Plastic Molding Company
Industry: Manufacturing
Location: Japan
Introduction
The client is a plastic injection molding company in Japan. The client felt the need for a sophisticated real-time equipment monitoring system. Due to the lack of a monitoring system, the client operated in a state of flux, with machine statuses slipping through the cracks and anomalies going unnoticed. Timely alerts for equipment issues, an essential link in the operational chain, needed to be more robust. This critical deficiency translated to a significant loss in operational efficiency, leaving the company vulnerable to prolonged downtimes and compromised productivity.
Imagine a bustling factory floor where every machine's status is a heartbeat of productivity. Picture the urgency of seamless communication, the need for instant alerts, and the uninterrupted flow of operations. This case study delves into a transformative initiative to revolutionize clients' manufacturing processes. Introducing a comprehensive system that helps solve machine problems and thus prevent system downtime.
Tntra designed a custom software application to help the client rapidly evolve with the help of cutting-edge technologies. Together with the client, Tntra envisioned an innovative solution anchored in IoT sensor technology. This provided real-time monitoring and swift anomaly detection, historical data access, and seamless communication channels, ultimately leading to heightened productivity and minimized downtime. This case study promised invaluable insights into how technology could reshape manufacturing workflows.
Technologies Used
Services Provided
Web Development
Software Testing
Support & Maintenance
Business Problem
Inadequate real-time equipment monitoring led to a lack of seamless tracking of machine status, hindering operational transparency.
Inability to detect anomalies through patrol lights, leading to delayed responses.
Absence of timely alerts for equipment issues via a dedicated abnormality management website and Android notifications.
Inefficient communication channels affect inter-departmental coordination.
Limited capacity for prompt responses to equipment issues, resulting in extended downtimes.
Overall, these challenges contributed to reduced operational efficiency and increased costs for the client.
Project Goal
Set up a trustworthy method for monitoring equipment in real time through IoT manufacturing solutions.
Enable easy machine status tracking for improved operational transparency.
Send out prompt alerts via a variety of channels for equipment anomalies.
Facilitate efficient departmental collaboration and communication.
Reduce downtime and boost overall operational effectiveness by proactive management of machine operations.
Solution
Tntra utilized IoT industry solutions to monitor equipment in real time and ensure quick anomaly identification.
Integrated IoT sensors with patrol lights to deliver immediate notifications for equipment problems.
Tntra developed an intuitive abnormality management webpage for extensive oversight.
Added Android push alerts to alert users and admins to any irregularities quickly.
Our team made it possible for on-site staff to get systematic information about anomalies through their terminals, assisting with troubleshooting.
We streamlined communication channels between operators and maintenance staff for efficient collaboration.
Centralized oversight to help factory administrators properly monitor and handle irregular occurrences.
Business Impact
The IoT solutions for the manufacturing industry have reduced equipment downtime by 46%, leading to a notable increase in overall operational efficiency.
Enhanced transparency and real-time monitoring capabilities have resulted in improved decision-making processes.
Streamlined communication channels have led to better inter-departmental cooperation and coordination.
The proactive approach to equipment management has decreased maintenance costs by approximately 24% and increased cost savings.
Features
Look at the top features our developers incorporated into the solution.
Real-time Equipment Monitoring
Utilizes IoT sensors to provide instantaneous updates on machine status and detect anomalies promptly.
Anomaly Alert System
IoT industry solutions integrate with patrol lights and Android push notifications to ensure timely alerts for equipment issues.
Seamless Communication Channels
Facilitates efficient collaboration between operators and maintenance staff, enhancing overall workflow.
Centralized Oversight for Administrators
Provides a comprehensive dashboard for administrators to monitor and manage abnormality occurrences effectively.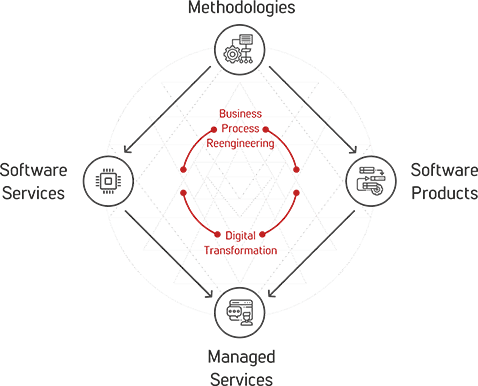 Tntra Diamond
Tntra's Diamond is a comprehensive approach to helping enterprises manage the constant interplay between Business Process Reengineering and Digital Transformation. Tntra's domain specific methodologies lead to software services for mature systems and software product engineering for new requirements, further transitioning to a managed service model to ensure stability and scale.
Tntra's Diamond enables the enterprise to stay ahead of the transformation curve, while at the same time ensuring optimal business processes to meet the needs of the new economy.
Lead the way in Manufacturing with Tntra's IoT Solutions.

Get In Touch
Let's Discuss Project Ideas
×