Real Estate Loan Inspection Platform
Industry: FinTech
Location: Singapore
Introduction
The Inspection companies faced challenges handling numerous (high volume of) requests from banks for real estate inspections, resulting in a time-consuming and costly manual auditing process. At the same time, a massive issue with storing audit-related data centrally and securely was another hurdle.
To address these issues, Tntra, a trusted software engineering company, devised a solution - InspectDate. This SaaS application development facilitated efficient management and monitoring of real estate projects for banks/lenders. It incorporated Information Risk Assessment, vulnerability scans, and disaster recovery management, ensuring robust security.
With InspectDate, the inspection process is transformed, manual reporting is eliminated, and a seamless platform is provided for all stakeholders. Learn more about how Tntra's InspectDate changes the game in real estate project inspections.
Technologies Used
Services Provided
Web Development
Software Testing
Support & Maintenance
Business Problem
Being in the inspection business, it might be challenging to manage many inquiries from banking experts that include their inspection date and the site's address.
It takes a lot of time, money, and effort to manually audit and report on projects (including land development, commercial, and residential).
Keeping all the audit-related papers, films, etc., in one location (with size limit of 1 G B) presented another difficulty.
Project Goal
To build a system that can efficiently manage the daily inspection requests.
To store inspection statuses and reports of each project managed by inspectors.
To find out the pending inspection requests and provide details on the inspection status of each project.
The facility creates a budget for each project and inspects each budget item on a monthly draw basis.
Solution
We developed InspectDate to offer banks and lenders a variety of advantages when managing loan data for commercial real estate projects.
The system prioritizes security by utilizing risk assessment, vulnerability scanning, and disaster recovery management.
All inspection records are kept in a safe and secure area easily accessible to authorized employees.
The SaaS application development team has implemented a system where the Inspector can accept, decline or cancel inspection requests. They can also upload construction site snap and their progress report.
Business Impact
With this application, clients can easily manage construction inspection requests.
The calendar displays both the inspection date and the due date.
The system automates these tasks, so the inspection team doesn't have to create a new report.
The inspection team can manage more inspections, leading to increased revenue. Reports on the status of construction projects and inspection procedures are simple to monitor and follow.
Features
Have a look at the top features that our developers incorporated into the solution.
Inspection Request Calendar
To make it simple for you to determine when to do the inspection, all inspection requests are kept on a calendar and shown on the homepage.
Inspection Requests
Users can submit an inspection request for single or multiple projects, which will be added to the request calendar immediately.
Comprehensive Management
The software app enables lender management, branch-wise management, construction inspector management, and project and company management.
Delegate Tasks
Users can easily assign a task to their team members and keep track of the status of each task on different projects. (and track the status of each task across different projects)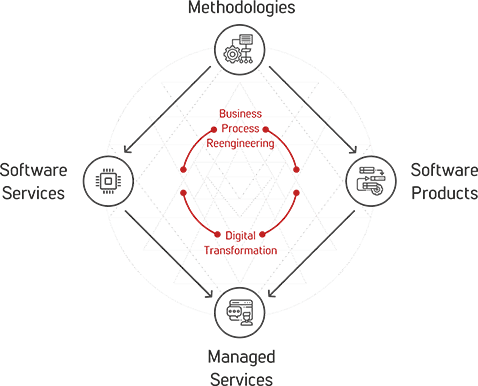 Tntra Diamond
Tntra's Diamond is a comprehensive approach to helping enterprises manage the constant interplay between Business Process Reengineering and Digital Transformation. Tntra's domain specific methodologies lead to software services for mature systems and software product engineering for new requirements, further transitioning to a managed service model to ensure stability and scale.
Tntra's Diamond enables the enterprise to stay ahead of the transformation curve, while at the same time ensuring optimal business processes to meet the needs of the new economy.
Accelerate Your Business Growth with TNTRA Engineering.

Get In Touch
Let's Discuss Project Ideas
×