Elevating User Experience with Odoo's ERP and CRM Innovations
Odoo ERP and CRM provide several features that improve user experience (UX) and satisfaction, including a contemporary interface for faster sales, lead generation tools, efficient communication options, revolutionary accounting modules, and powerful marketing insights. These enhancements can help businesses increase client loyalty and retention, improving performance and expansion.
One of the top producers of food and beverages is DelMonte Philippines. With 20,000 hectares of pineapple farms in Bukidnon and Misamis Oriental, it runs the largest integrated pineapple enterprise in the world. It produces nearly one-tenth of the processed pineapple goods produced annually worldwide.
To oversee the sell-outs at all distributors nationwide, the food and beverage company needed a powerful Enterprise Resource Planning (ERP) system. In addition, several departments needed to be connected and communicate effectively to keep business operations running smoothly. As a result, they asked for specialized modules on the Odoo platform like Distributor Management System, Purchase Automation Module, Continuous Replenishment Module, and Vendor Managed Inventory Module.
Toolkit created a specialized Distributor Management System to fit their unique workflow and process. Additional modules created for DMPI include:
The Continuous Replenishment Module (CRP).
Vendor Managed Inventory (VMI).
The Odoo Purchase Automation Module (which replaced their Salesforce Web App).
These modules assist the distributor and DMPI decide what items to purchase based on Demand Forecast, Inventory On Hand, and Incoming Deliveries.
Source: SmartTek Solutions, Odoo
Overcoming User Experience (UX) Challenges with Odoo ERP Software
ERP plays a critical role in enhancing business efficiency. However, 80% of customers are unhappy with their current ERP systems in creating a convincing user experience (UX). The main contributing factors to this dissatisfaction are weak business cases, incorrect requirements, bad overall strategic/tactical planning, incorrect budgets, weak training programs, and general ERP platform issues.
Approximately 90% of ERP users fail to generate a positive return on investment (ROI) due to ineffective expectation management, which leads to unrealistic or unclear goals and a lack of understanding of how the ERP system can support business processes and user engagement.
To ensure efficient ERP systems and business intelligence, organizations are looking up to product engineering solutions such as Odoo ERP systems to cut ahead easily in dire straits.
The world's most widely used business software is Odoo ERP, which has an "On-premise" solution. From small businesses with just one user to large corporations with more than 300,000 users, it is utilized by more than 5,000,000 people globally.
According to Enlyft, the majority of the 10,847 organizations that use Odoo are based in the United States and work in the information technology and services sector. In addition, most businesses with 1–10 employees and $1–10 million in annual revenue already use Odoo for business process automation.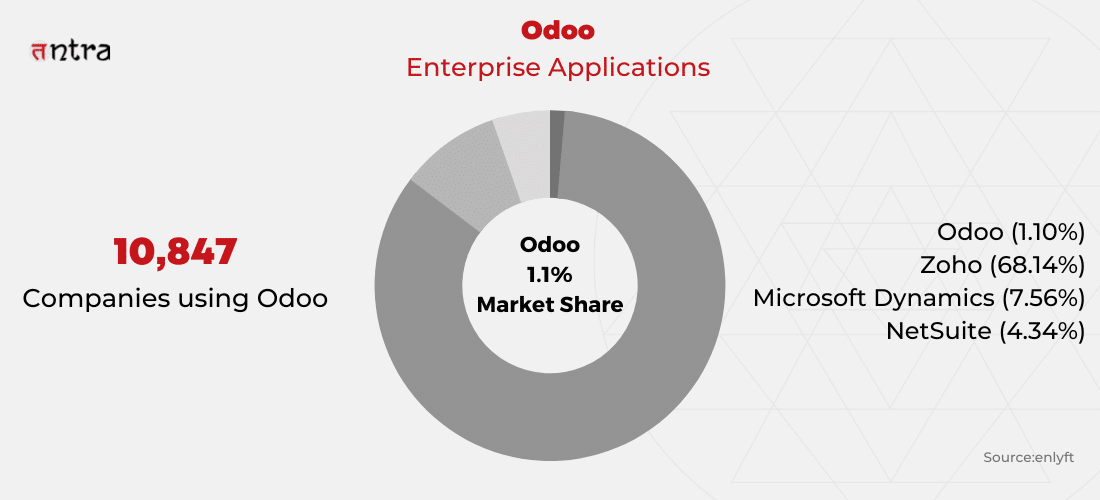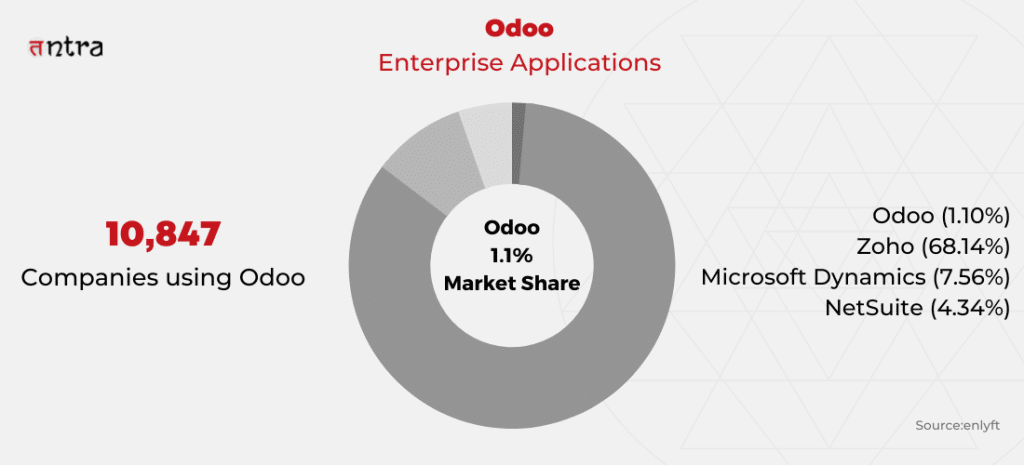 Improving User Experience (UX) with Odoo ERP and CRM Enhancements
Businesses may increase user happiness, customer loyalty, and retention by improving the user experience (UX) through ERP and CRM advancements. Apart from customer engagement and satisfaction, technology consulting services like Tntra can also lead businesses to increased corporate performance and expansion through management of its resources and inventory.
Popular open-source ERP and Customer Relationship Management (CRM) solution Odoo provides several tools and features to improve UX, such as:
1. Sell Faster
By offering a simple, contemporary user interface with a dashboard for a better overview of sales operations and helpful hints for establishing and installing the CRM, Odoo CRM facilitates faster sales. Furthermore, streamlining the sales process and automating data entry allow organizations to close deals more quickly.
2. Leads
By offering a variety of tools like lead nurturing campaigns, lead scoring, online acquisition, geoIP, live chat, and call-to-actions, which all optimize lead acquisition and allow businesses to assign leads to the appropriate sales team or individual, Odoo CRM aids in the generation of high-quality leads.
3. Efficient Communication
Effective communication is one of the finest methods to increase user satisfaction. Using capabilities like email templates, email gateways, VoIP integration, and custom notifications, Odoo has the advantage of facilitating good communication with customers and opportunities, resulting in efficient and effective communication.
4. Accounting Module
Revolutionary is how to describe the new Odoo version 16 Accounting module. It contributes to streamlining accounting reporting, enhancing the handling of several currencies, and enhancing VAT compliance, ultimately boosting the organization's overall financial management.
5. Marketing
The marketing module of Odoo ERP offers useful user insights that can aid organizations in making wise decisions and putting good marketing plans into action. By utilizing tools like email templates, mailing list management, and social media integration, businesses can connect with their target market and enhance their online presence.
Discover how we helped a freight forwarding company streamline their operations and improve their customer experience. Read our case study on Freight Forwarding
Conclusion
The customized deployment of Odoo applications by any product engineering services, such as @Tntra can provide businesses with a powerful and efficient way to improve their user experience. Organizations can streamline their processes, generate high-quality leads, enhance financial management, and connect with their target audience by utilizing the CRM, accounting, marketing, and communication modules. With its continuous updates and improvements, Odoo for businesses can lead to improved competitiveness and goal achievement.
If you plan to implement Odoo, Tntra can help you with your ERP transformation journey.
Experience efficient and enhanced user experience with Tntra technology solutions.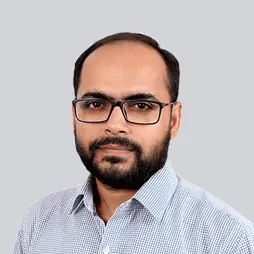 Parth Barot
Parth is a full-stack programmer and has programmed extensively in Ruby on Rails, Python-Django, React-Native (Android and iOS Development) / ReactJS, RPA, Java and Javascript frameworks and is always exploring the new age programming languages and platforms. Parth has worked closely with teams based out of the US, UK and Europe. Parth has also visited and worked closely with clients in Singapore.
Choose Your Language
Categories