Tntra brings over two decades of global experience in software product engineering, IT services and digital transformation to entrepreneurs and enterprises.
We help bridge your dreams and ambitions, to, a larger-than-life vision and venture.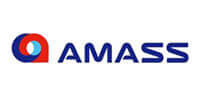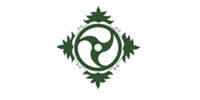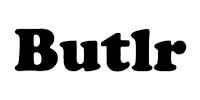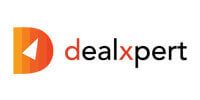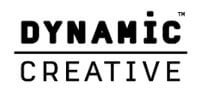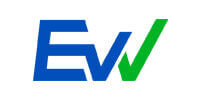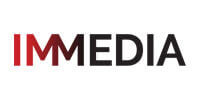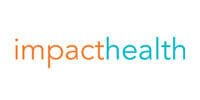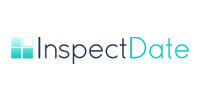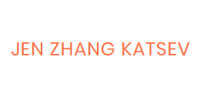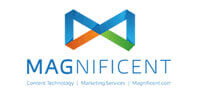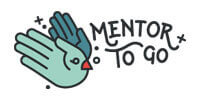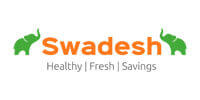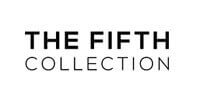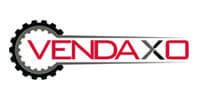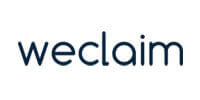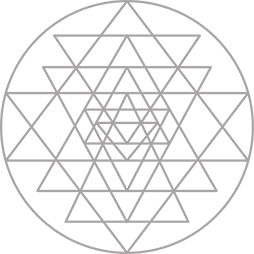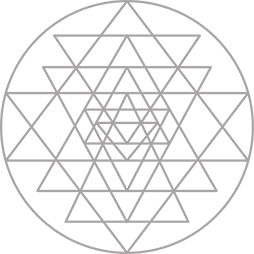 What We Do
Tntra provides software services and product engineering to partners – from new economy startups to large corporations – around the world.
We offer unique engagement model, from delivering software services and IT projects, to building PODs or software product engineering teams on a build-to-own basis.
We provide product engineering, web & mobile app development, cognitive computing, Robotic Process Automation, DevOps Consulting, Staff Augmentation, and Extended Reality. Our services cover the domain expertise in multiple industries. Our service offerings include:
We partner with you on end-to-end product development, version upgrade & migration, product maintenance, integration and cloud deployment. Each project involves experts in specific services based on the requirements. Our project offerings include:
We offer pods - a complete ecosystem for building products. The pod comprises our team for each stage - product development, IP management, and app maintenance. In 18 to 36 months, you can take over the team while retaining your product's IP.
Tntra is an innovative ecosystem for building pods. Our expertise lies in:
Product Engineering
We engineer products from scratch. Every product we create is an innovative offering, engineered to meet industry standards. From product ideation to support services, Tntra provides complete engineering for valuable products.
IP Creation
We help you deliver significant value through IP management. Tntra ensures that your product becomes your asset and reap the benefits of marketable value. We solve the legal complexities through IP creation experts.
Skill Development
We provide mentorship, guidance, and training to develop the required skill set for making valuable products. Our experts equip your company with the right knowledge and build a resourceful IT team.
Case Study
Tntra believes that a good company builds and delivers marquee products and services.
But, a great company impacts the lives of all of its stakeholders for the better.
InspectDate
Loan Management
Fintech
InspectDate is a highly Secure SaaS application for Banks/Lenders to manage and monitor real estate projects of different companies that have taken loans from the bank. With InspectDate, bank authorized personnel can raise the inspection request(s) for multiple ongoing projects and assign them to the respective authorized user of the organization.
EVV Systems
Electronic Visit Verification
Homecare
Electronic Visit Verification is a method used to verify home healthcare visits to ensure patients are not neglected and to cut down on fraudulently documented home visits. It is a cloud-based solution that allows home care agencies to control every important aspect of caregiving. Stated simply, EVV is a multi-tenant Web Application that supports visit verification of caregivers.
IMMEDIA
Content Marketing Company
MarTech
Machine Learning based content analysis and trend prediction platform helps some of the world's largest banks, an airlines company and a multinational consulting company build an execute an effective content marketing strategy.
The Fifth Collection
Online Vintage and Luxury Fashion
Ecommerce
THE FIFTH COLLECTION is a leading e-commerce platform for a world-class collection of carefully curated vintage fashion. It has been awarded as Southeast Asia's #1 online vintage and preloved luxury fashion site.
BLISS
Hotel Reservation Management
Hospitality
BLISS stands for The Breitenbush Living Information Sharing System and was envisioned as a central repository and management system for all aspects of guest stays, including reservations for personal retreats, events, day use and massages, cabin cleaning and maintenance, guest satisfaction and feedback, and all financial transactions of the business.
Butlr
Therapist Search Platform
Healthcare
Butlr is a platform where clients enter their required characteristics regarding finding a therapist and the platform finds the perfect match for them. It assigns the right therapist based on the specific information and filters provided by the specific client.
Velocity
Highly Customizable Enterprise CMS
Content Marketing
Velocity is a custom CMS, which provides personalized workspace to organizations where they can create their employee base, create events, meetings, surveys, quizzes, cover images and use as a collaboration between the Participants.
Music Traveller
Airbnb for Music Studios
Entertainment
The client is a startup focussed on helping Musicians and Studio owners connect. The intuitive UI and ease of use of the application make it very convenient for musicians to locate the best place to practice that suit their requirements, budget and travel time.
Weclaim
Travel Insurance System
Insurance
Weclaim helps customers for claiming against defendant Airlines, Trains, Ferries for late/delayed or cancelled flights/ferries/trains. User can claim for lost luggage or damaged or delayed luggage.
Swadesh
Online Grocery Store
E-commerce
Swadesh is an eCommerce store that focuses primarily on selling Indian and South Asian grocery products. It enables customers to purchase Indian products online and offers discounts on each product.
Freight Forwarding
B/L Processing System
Logistics
Designed & Developed for a leading international logistics service provider.The system will gather the required details from the different Freight Forwarding websites based on OP HB/L, H/BL or container number provided by the user and enter the desired information to the centralized ERP system.
Our Capabilities
Tntra has vast expertise developing solutions across industries, supported by deep domain experts, and front-end to back-end to full-stack engineers across technologies.
We provide everything you need, from mentorship, to collaboration, to development, to partnerships, to successfully delivering on the global stage.
Logistics and Supply-Chain
Commerce 2.0 and New Economy
Virtual and Real Infrastructure
Tntra is unique in its purpose, its organization, and its execution.
We provide necessary infrastructure to help incubate start-ups as well as build or augment software services and product engineering teams for large enterprises, further evolving the platform into an open innovation ecosystem.
Software Services and Product Engineering
Tntra can incubate teams for large enterprises, for the proverbial two girls (or guys) in a garage, and everyone in between.
For enterprises, Tntra provides software services and product engineering across broad spectrum of domains as well as enabling technologies, leveraging its unique "cooperation model" of bringing marquee technology providers all under one roof. Enterprises from around the world can get setup at Tntra, either on an outsourced basis or with a captive team or with a build-to-own model, leveraging its broad matrix of capabilities across technology stacks as well as industry domains. Mentors and partners at Tntra have deep expertise in setting up software services, software product and engineering teams, and enterprises can leverage this expertise to augment their existing engineering team or setup a standalone team.
For innovators and entrepreneurs, Tntra's creativity based ecosystem is the ideal environment for incubation and acceleration. Tntra provides world-class infrastructure – real and virtual – along with the guidance and support an entrepreneur may need, from refining their strategy and business plan, to developing their intellectual property and patent portfolio, to developing and deploying their products and services, to establishing distribution channels and sales partnerships, to finance and accounting, to governance and legal compliance.
Tntra is more than just a cool space with good coffee; Tntra provides innovators, entrepreneurs and enterprises complete ecosystem – virtual and real - focused on fostering innovation and helping accelerate ventures delivering impact, supported by constantly evolving world-class infrastructure.
Silver
High Speed Internet
Spacious Workbench
Comfortable Common Areas
Phone booths, Refreshments
Support Staff
Gold
Silver +
Meeting Room Credits
Video Conferencing Credits
Cloud Credits (Amazon Web Services, Google, Microsoft)
Platinum
Gold +
IP Creation Credits
Engineering Credits
Mentorship Credits
Global Network and Ecosystem
Tntra brings a unique approach and set of capabilities towards driving innovation, with special focus on sustainability and impact.
Tntra's Open Innovation Platform comprises of shared resources and (constantly evolving) infrastructure, building blocks for the back-end as well as the last-mile, and highly accomplished mentors who are successful entrepreneurs as well as seasoned professionals across varied industry domains as well as enabling technologies. Collectively, these three enablers will help the next generation of innovators and entrepreneurs quickly build their unique offering, take it to market, and deliver their dream impact.
Tntra's marquee partnerships and global network will ensure that the innovators in its ecosystem – virtual as well as real – will have the best-in-class enabling services and technologies, whether it's intellectual property and patent strategists or server-less cloud infrastructure. This will enable the innovator to focus solely on their unique proposition, leveraging Tntra's partners to quickly build their innovation and go-to-market.
About
Tntra brings together successful entrepreneurs and seasoned professionals.
We invite you to join us on this mystical ride, where the journey matters as much as the destination.
We learnt the importance of intellectual property - developing it, protecting it, and nurturing it.
We learnt it takes an entire ecosystem to build and successfully scale a venture.
We learnt the importance of being in the right place at the right time.
We learnt that collaboration is easier said than done.
Most importantly, we learnt the importance of exposure and mentorship.
Team Building and Team Management
IP for Category Leadership
Lean Manufacturing Solutions