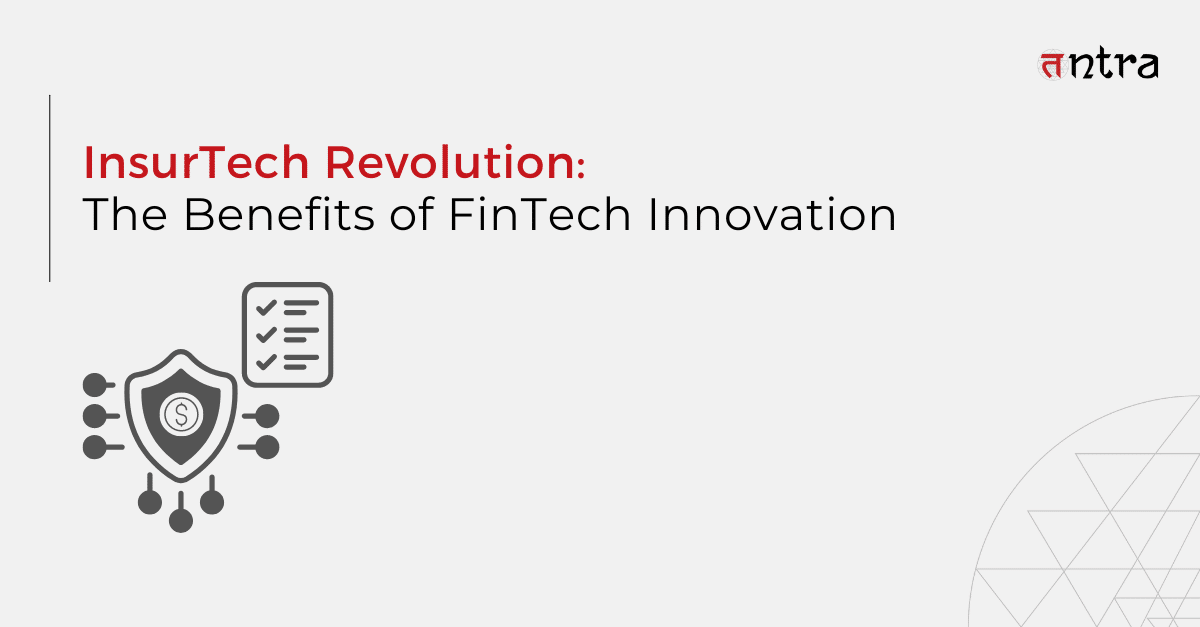 InsurTech Revolution: The Benefits of FinTech Innovation
Insurance companies must cater to audiences by offering flexible and digital options and building trust through efficient claims processing. AI and mobile apps have significantly reduced policy approval times, improving customer satisfaction. Adopting FinTech services is crucial for insurers to stay competitive, optimize processes, and enhance customer experiences.
Lemonade is a renter and homeowner insurance firm covering everything from legal liability to loss of use, personal property theft, personal property damage, and rebuilding costs. The Lemonade team has ensured that FinTech innovation is at the core of the business because they are an insurance software development firm rather than a traditional insurer.
The Lemonade platform has multiple smart chat functions. In addition, FinTech companies like Lemonade are in charge of automated claims processing. This indicates that, in any scenario, the conversation flow will smoothly guide consumers through the procedure.
A Lemonade user will have the option to forgo submitting a comprehensive paper claim in the interim. Instead, this is replaced with a quicker, more practical video recording that is signed with the user's e-signature at the time of recording.
Users of Lemonade insurance give information based on several parameters, which the AI uses to calculate the first premium rates. Also, policyholders can increase premiums to lower deductibles or vice versa.
Source: SmartIT
Read More:- 5 FinTech Problems that May Drive Customers Away
Utilizing FinTech Strategy for Insurance Industry
In recent years, investment in FinTech platforms has become more significant. Around the world, nearly 112 billion dollars were invested in FinTech businesses in 2018, setting a record high for the industry. The annual value of venture capital investments made worldwide in FinTech services doubled between 2017 and 2018, while it somewhat decreased in 2019.
The FinTech revolution is well-known to insurance businesses, according to 74% of respondents, who regard it as a challenge to their sector. There is solid evidence that the insurance processes are moving toward disruptive innovation.
As per the same report, Even though many companies assert that they have a mindset for implementing disruptive FinTech services, only 43% of participants in the insurance companies say that FinTech is at the core of their corporate strategies. Furthermore, only 28% actively seek out partnerships with FinTech firms, and even fewer than 14% actively participate in ventures and/or incubator programs.
A significant opportunity for banks in 2018 was, according to almost 70% of senior banking executives, working with insurance technology companies to develop a new service.
The Benefits of FinTech Innovations for the Insurance Industry
The application of FinTech in insurance is one of the most fascinating and rapidly expanding areas, although receiving less attention. Whether consumers know it or not, new technologies have already changed insurance products.
This will only increase as more businesses in the sector embrace digital transformation. For the advantage of both customers and providers, FinTech is revolutionizing the insurance sector.
Let us dive into some of the leading benefits that define why FinTech solutions for insurance companies are a great idea.
1. Capturing Young Audience
Younger audiences are essential for insurance businesses since they could become lifelong clients. The likelihood of brand loyalty is lower among millennials and younger Gen X consumers who prefer digital ways for communications and payments. Thus, flexible and practical digital solutions are crucial to meet their needs.
2. Improved Pricing
The Internet of Things (IoT) and other technologies provided by a software product engineering company enables insurance companies to get to know their clients personally and comprehend their risk profile. For instance, wearable technology gives insurance companies data they may use to evaluate a potential customer's behavior and associated risk profile. The insurance plans can then be designed and priced accordingly. This implies that a low-risk person does not have to pay the same premium as a high-risk one.
3. Building Trust with Customers
Given that 42% of customers don't trust their insurers, increasing customer and insurer trust is imperative. Yet, FinTech software can assist insurers in meeting client expectations by offering efficiency, comprehension, and speed, particularly during claims processing. Customers can recuperate more quickly and resume their normal lives with prompt payouts, which can foster a sense of loyalty and trust between clients and insurers.
In addition, data analysis algorithms of FinTech platforms can assist insurance firms in fostering customer loyalty by assisting them in developing customized plans that can comprehensively answer the specific needs of the customers.
4. Application Approval
Another benefit of FinTech technology is the approval of the applications. The FinTech revolution has substantially shortened the approval process for insurance policies from weeks to hours or minutes, thanks to AI and mobile apps. With user-friendly forms, mobile apps enable clients to apply from any location. In order to establish policy eligibility using AI algorithms, efficiency, and customer satisfaction are improved.
Checkout Tntra's FinTech case study. Learn how our Loan Management Platform helped businesses to succeed in their venture.
Conclusion
Insurance companies need to adopt a comprehensive insurance strategy that incorporates FinTech solutions. With rising consumers turning to digital channels for insurance services, companies that fail to embrace technology will struggle to compete in the marketplace.
FinTech solutions for insurance companies can help provide better customer experiences, accelerate application processing, and build trust with policyholders. By staying ahead of the curve, insurance companies can remain relevant and profitable.
Tntra FinTech services have been designed to help insurance companies optimize their processes and improve customer experiences.
If you are looking for InsureTech services, contact the Tntra innovation team today.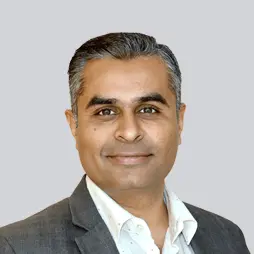 Shardul Bhatt
Shardul has been in the tech industry for over 18 years. He has worked with some of the global leaders like Mastercard, CIGNEX, and others. Today, Shardul stands as the CEO of
Tntra
- a global innovation ecosystem that provides product engineering services. He is enthusiastic about the latest innovations in the software industry and writes extensively to guide businesses and engineers for making better development decisions.
Choose Your Language
Categories