4 steps to Achieve Legacy System Modernization
Volvo Group is known for its high-quality trucks, buses, construction equipment, and industrial engines. The company is pursuing a multi-year enterprise modernization strategy. It is undergoing digital transformation and modernizing legacy systems to improve the manufacturing process.
Currently, Volvo Group is developing a digital thread to modernize legacy systems. It will connect multiple areas like design, manufacturing, and quality control. This will provide a central source of information across upstream and downstream operations. Volvo can, however, quickly respond to changing customer requirements and create products with custom configurations.
The company is enabling impactful digital engineering transformation by transitioning to PTC products for PLM and CAD. They plan to connect PTC's IoT and AR solutions.
(Source: PTC)
Legacy Systems are Not Relevant Anymore
56% of businesses are prioritizing transforming the existing business processes because of the pandemic. Improving operational efficiency, cybersecurity protections, and optimizing the employee digital experience are the top things that organizations want to do.
69% of businesses believe that creating a better customer experience is the most important objective of a digital business strategy. Thus, enterprise modernization initiatives now focus on how to serve customers through the digitization of operations.
Moving from legacy systems to newer/cloud-based systems is the 4th most important project added to the roadmap by tech companies worldwide due to the pandemic. Companies now invest heavily in migration to advanced technologies. From enterprise operations to consumer-focused services, all seem to be digitized.
Read more: Moving from Legacy Systems to Enterprise Modernization
Legacy System Modernization: How to Move Ahead
Today, legacy systems are inefficient when it comes to matching the rapid pace of change. However, enterprises can't operate on outdated systems that aren't relevant anymore. In a world of Windows 11, using Windows XP just doesn't work.
So how should companies approach this process? How can they take advantage of legacy system modernization services and digital transformation?
Let's look at the steps to enterprise modernization.
Determine Modernization Goals

Simply moving from physical infrastructure to cloud, say AWS, is not a good measure of success for enterprise modernization initiatives. Enterprises need to determine a goal. Is it achieving a faster time-to-market, greater agility, improved employee output, or something else? First, determine how the current application impacts the business and what improvement would benefit the organization.

Assess the Legacy Systems

The second stage is to evaluate the legacy systems and their inter-dependencies. While, understanding the performance of current/legacy systems is essential, it also provides a baseline for how each system currently operates. There needs to be an observability platform that acts as a single source of truth for all legacy systems.

Select the most Feasible Modernization Approach

Here, enterprises need to identify how they want to modernize. They can retire a system, repurchase, or retain it because it's not worth modernizing. Companies can decide to move the application to a newer platform or new environment or create an entirely new system itself. Often, enterprises architect their existing applications to improve the quality and performance of the system without investing in a new one.

Monitor and Optimize Performance

In this step, enterprises need to wait and watch. A proper comparison of the baseline legacy system and the improved solution provides an overview of what's actually going on. This will enable the enterprise to identify areas for improvement. Although, it can assist with further optimization and performance improvement.
Conclusion
Enterprise modernization is critical to long-term business success. However, once all the above steps are complete, enterprises need to repeat them with other systems and at regular intervals of time. Enterprise modernization is a gradual process of transformation and implementing product engineering solutions. Moving away from legacy systems will deliver long term benefits if companies are ready to meet the latest consumer demands.
Here at Tntra, we have domain experts and engineers who specialize in enterprise modernization. As a software product engineering company, our team has transformed the existing business processes of some of the biggest companies in the US, India, and Singapore.
Get started with your enterprise modernization project today. Contact us now.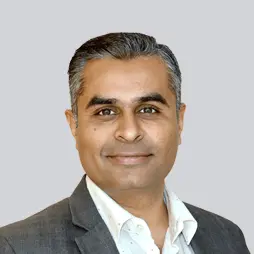 Shardul Bhatt
Shardul has been in the tech industry for over 18 years. He has worked with some of the global leaders like Mastercard, CIGNEX, and others. Today, Shardul stands as the CEO of
Tntra
- a global innovation ecosystem that provides product engineering services. He is enthusiastic about the latest innovations in the software industry and writes extensively to guide businesses and engineers for making better development decisions.
Choose Your Language
Categories