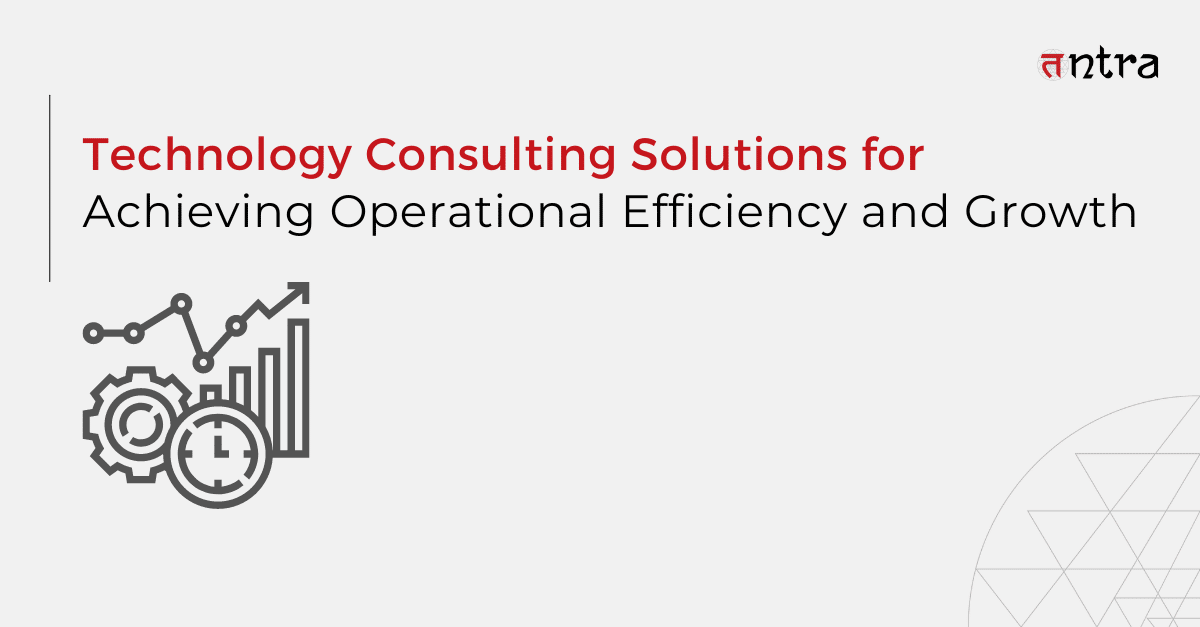 Technology Consulting Solutions for Achieving Operational Efficiency and Growth
Operational efficiency is a baseline concept for any business—the better the efficiency, the better the chances for competitiveness. As a result, the technology consulting market has seen a significant boom due to high IT implementation demand for efficiencies and increased growth.
Operational efficiency in organizations, especially IT companies, results from endless process and culture improvement cycles. Wipro, one of the leading IT companies in India, delivers business consulting services to clients seeking operational efficiency.
In 2007, Wipro helped an order entry company unable to fulfill orders on time. Unfortunately, this continuous failure led their clients to lose trust in them, which significantly impacted the company's flow of revenue.
As a technology consulting company, Wipro improved the company's operational excellence by providing better flexibility, predictable service, and lead time. This helped to improve customer experience. In addition, Wipro helped the client fulfill orders at a predictable cost base.
The project was successful in enhancing the company's operational efficiency. In addition, the success helped Wipro to the Business Transformation & Operational Excellence Award under the category of Best Project in Customer Experience.
Source: SweetProcess
Technology Consulting and Operational Efficiency Trends
The technology consulting market is estimated to be worth $48 billion. This is roughly 20% of the total global consulting market. Since 2011, technology consulting services for improving operational efficiency have seen Compounded Annual Growth Rate (CAGR) floating at around 2.5%.
Globally businesses are facing troubles due to difficult-to-use business systems, which need to be better integrated. These inefficiencies lead to an average loss of 20 to 30 percent in revenue every year. The outcome of using an inefficient system solution thus leads to failure to the company's bottom line.
In today's world, achieving operational efficiency is only possible with the help of enterprise consulting services. In 2021, the value of IT services sought by businesses surpassed $476 billion. This shows the success and trust in global technology consulting services.
Achieving Operational Efficiency through Technology Consulting Solutions
Product engineering solutions are a critical part of enabling operational efficiency while they battle for a more significant share of the market. In addition, technical consultation helps businesses leverage their expertise to help them manage the obstructions in the business processes.
A software product engineering company can help organizations increase the operational efficiency of their clients. Here are the ways top 3 ways in which consultants can help your business:-
Enhanced Operation Efficiency

The implementation of technology is essential for moving in the right direction. Models such as DevOps and Agile and their underlying tools help to automate several workflows. The technology enterprise companies ensure an end-to-end technology-enabled environment that is lean, efficient, and resilient.
The key to business efficiency also resides in reducing silos. This helps in improving communication, which helps in managing the company-wide goals and ensuring that everyone on board understands their role in contributing to them.
Cost Saving

Not all organizations that want to implement IT infrastructure for better operational efficiency need to set up their own in-house permanent IT personnel team. The entire process is costly and time-consuming and requires deviation of attention from core competencies.
Small businesses and startups can not afford to hire permanent IT consultants. Technical consultants offer similar services at half the price. The companies need not commit to long-term employment contracts, training, and more.
Third-party consultants such as Tntra technology solutions already have the requisite skills in their related domains. As a result, they can help businesses improve operational efficiencies and implement their growth strategies.
Scaling IT Infrastructure Easily

Improving operational efficiency is work that takes time and effort. As technology advances, organizations must leverage the benefits of these technologies to have better efficiencies than their competitors.
Scaling of IT infrastructure is necessary. Specialized technology enterprise companies help transition from one specific IT framework to another using their skills and deep experience.
Conclusion
Ensuring good operational efficiency and growth trajectory is the basic objective of any organization. IT professionals' extensive expertise helps the business implement its growth strategies while enhancing its business efficiencies.
Software product engineering services such as Tntra own unique methodologies that are an interplay of software product engineering, software service, and managed services. As a result, expert consultants have the knowledge and skills to improve business processes and make them better.
For specialized technology consultation requirements, contact the professionals at Tntra today.
---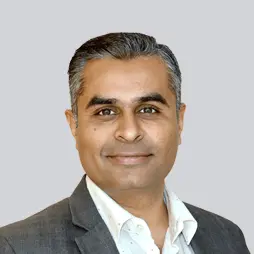 Shardul Bhatt
Shardul has been in the tech industry for over 18 years. He has worked with some of the global leaders like Mastercard, CIGNEX, and others. Today, Shardul stands as the CEO of
Tntra
- a global innovation ecosystem that provides product engineering services. He is enthusiastic about the latest innovations in the software industry and writes extensively to guide businesses and engineers for making better development decisions.
Choose Your Language
Categories