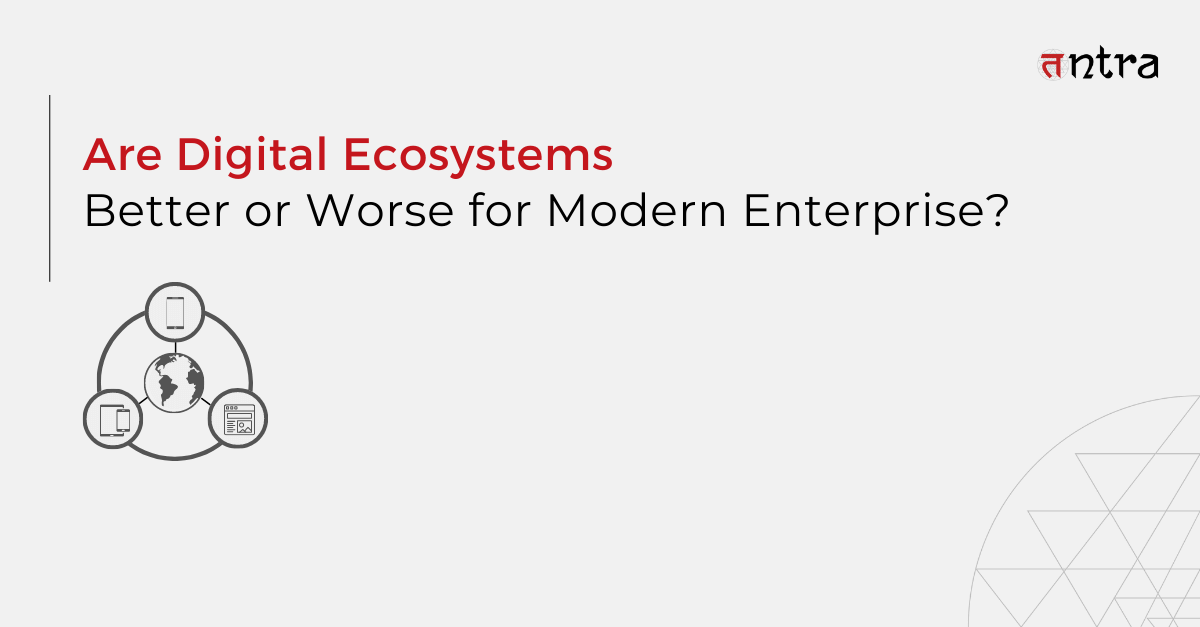 Are Digital Ecosystems Better or Worse for Modern Enterprise?
Digital ecosystems interconnected devices enable creation of a seamless network of technologies that improves data management and analysis for better decision making which inturn leads to better service and care to the customers.
Founded in 1994, IndusInd Bank Limited is an Indian financial services institute headquartered in Mumbai. The bank provides commercial, transactional, and electronic banking products and services.
Induslnd Bank recently launched itself in the digital ecosystem. The bank introduced a video branch, enabling customers to interact with their branch manager, relationship manager, or a centralized video branch executive in real-time. The integrated platform also allows users to
track all of their critical financial transactions, fixed deposits, recurring deposits, and more.
With this, the bank has set up a perfect example of digital ecosystems that helps the banks become more relevant to clients and thus form bonds and relationships that are more strong.
Source: Mantra Labs
Connected Ecosystem Technology Trends
The connected digital ecosystem is very broad and encompasses various technologies and applications. As per Gartner, the number of connected devices is expected to exceed $75 billion by 2025.
Numerous technologies such as IoT, Artificial Intelligence, Machine learning, 5G, Cloud computing, and more are prime digital ecosystems examples. These technologies are likely to see a giant surge due to adoption by numerous software product engineering services. 
The widespread adoption of IoT devices and sensors is expected to continue, leading to an increase in the number of connected devices and the volume of data being generated. As per International Data Corporation (IDC), the spending on the IoT is expected to reach $1.4 trillion in 2022.
At the same time, the global market for cloud computing is expected to reach $623.3 billion by 2023.
Cloud computing technology is expected to become more prevalent as businesses leverage the scalability and flexibility of the cloud to support their digital ecosystems. In addition, the Grand View Research report suggests that Blockchain technology will reach $39.7 billion by 2025.
The AI and ML techniques will play a significant role in digital ecosystems, enabling organizations to analyze and interpret large amounts of data and identify patterns and trends. With the help of digital ecosystem companies, the global AI market will rocket to reach $190.61 billion by 2025.
Digital Ecosystems Challenges and Prospects
The digital ecosystems implemented with the expert guidance of a technology consulting company present various challenges and opportunities for organizations. Some of the advantages that the ecosystem presents are as follows:- 
Prospects
1. Increased Efficiency and Productivity
Digital ecosystems are integrated by nature. Thus they help to streamline the business processes and help in improving communication and collaboration, leading to increased efficiency and productivity.
2. Competitive Advantage
The digital ecosystems can provide organizations with a competitive advantage by enabling them to innovate faster, respond quickly to the market, improve customer satisfaction, provide better customer service, the better quality of products, generate more sales for more revenue, and more.
3. New Revenue Streams:
Digital ecosystems can effectively identify new opportunities for organizations to generate revenue. It does so by helping develop new products and services or by providing access to data and insights. The data can be used for analysis using AI/ML to get timely and accurate information necessary for decision-making. 
Challenges
Despite these advantages, digital ecosystems can also present a few challenges for organizations. Some of the issues of building and maintaining a digital ecosystem include:
1. Security
The digital ecosystem involves the collection of massive amounts of data. The storage and processing of sensitive data can make an organization vulnerable to security breaches. Therefore, organizations need to implement proper data and cybersecurity measures.
2. Data Management
As mentioned earlier, digital ecosystems generate a large amount of data. The data needs to be managed and analyzed effectively to extract valuable insights for decision-making. This can be a challenge for the organization if they need more expertise and tools. However, a professional software product engineering company like Tntra can help businesses in managing this problem. 
3. Complexity
The digital ecosystems can be complex, requiring the integration of multiple systems, processes, and technologies. This can be very challenging, especially for startups and small businesses that lack the manpower, budget, and expertise to do the same.
To tackle this complexity, the organization may outsource the ecosystem implementation and management to end-to-end product engineering solutions.
Conclusion
Digital ecosystems refer to the evolution of digital technologies to become more interconnected and integrated, enabling organizations to make better use of the capabilities of digital technologies to drive innovation and growth. 

Tntra engineering focuses on proven practices that lead to scale and improved returns. If you want to implement integrated digital ecosystems in your organization, contact the experienced engineers at Tntra now.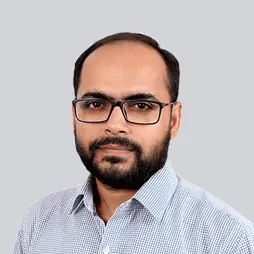 Parth Barot
Parth is a full-stack programmer and has programmed extensively in Ruby on Rails, Python-Django, React-Native (Android and iOS Development) / ReactJS, RPA, Java and Javascript frameworks and is always exploring the new age programming languages and platforms. Parth has worked closely with teams based out of the US, UK and Europe. Parth has also visited and worked closely with clients in Singapore.
Choose Your Language
Categories