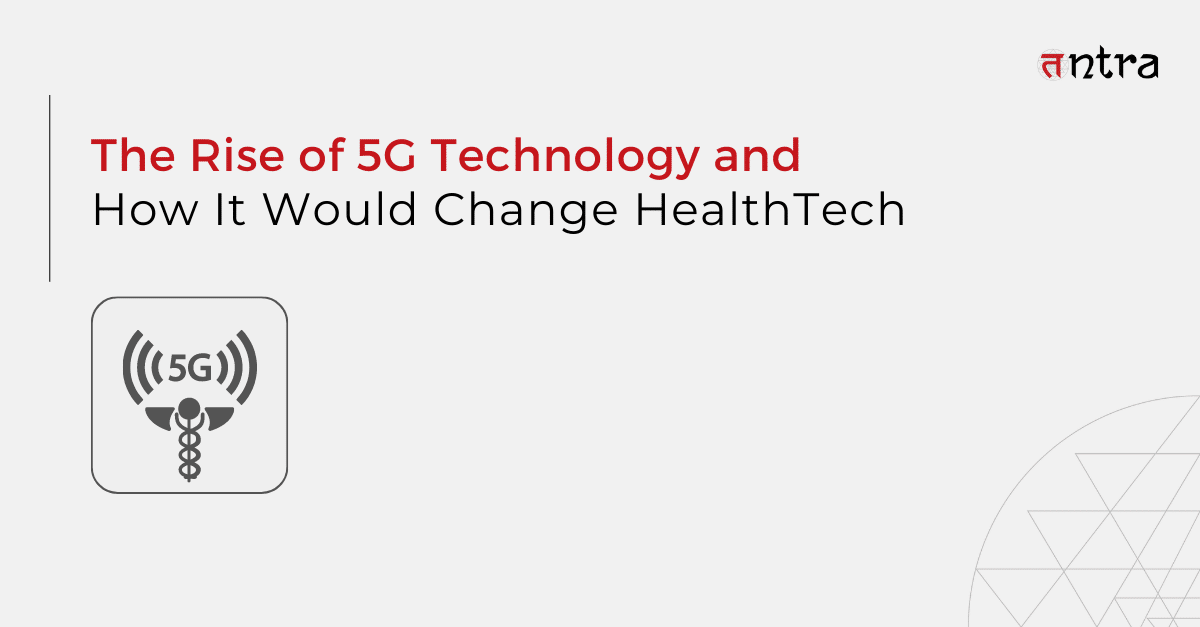 The Rise of 5G Technology and How It Would Change HealthTech
In 2020, Thailand declared a "national emergency," leading the government and hospitals to increase their broadband necessities urgently with the support of telecom operators and Huawei. Within three days, Siriraj Hospital and Ramathibodi Hospital deployed a 5G technology in healthcare and an automatic diagnosis solution.
Siriraj Hospital commissioned a self-driving white bus with a 5G logo going back and forth between the hospital's courtyard, wards, pharmacy units, and buildings to deliver medical supplies. This Unmanned Vehicle (UV) uses a 5G high-speed connection and multiple high-definition cameras to transmit HD video to the command center and low latency to allow precision control of the vehicle in a safe manner. This 5G mobile technology in healthcare enables quick accessibility and reduces critical risks among patients and staff.
Prof. Dr. Prasit Watanapa, Dean of the Faculty of Medicine Mahidol University, Siriraj Hospital, said that the benefits of 5G technology and this multi-functional UV effectively reduce the risk of infection for medical personnel and prevent staff from being exposed to high-risk environments. He added that it "also relieves the strained frontline workforce during the outbreak."
(Source: CIO)
5G and HealthTech: Where Do They Stand Together?
The 5G in healthcare market is estimated to reach around $3.6 billion by 2026 at a CAGR of 76.3% from 2021 to 2026. Telehealth, robotics surgery, the adoption of 5G in hospitals for remote patient monitoring, and 5G healthcare use cases in wearable devices are driving the growth of 5G in the healthcare segment.
The use cases of 5G in healthcare will unlock 530 billion U.S. dollars in productivity gains by 2030 through new applications made possible by the new mobile broadband standard. This will take place through the use of telemedicine, drones to transport medical equipment and therapies, and streamlined doctor-patient interactions.
North America is the fastest-growing region in 5G technology in the world for the healthcare sector. The government is extensively investing in 5G technology and network design and deployment. The Asia Pacific market, including India, China, and Japan, is also expected to grow at a high CAGR for 5G in HealthTech.
Checkout Top 3 Technologies that are Transforming the Healthcare Ecosystem
How 5G will Transform Healthcare
5G networks are equipped to deliver high-speed network connections with minimal latency. In telemedicine and remote healthcare, network speed is of the utmost importance. Whether it's something as simple as an online doctor consultation or a remote surgery, the use cases of 5G in healthcare depend primarily on the network speed and performance.
With 5G, healthcare facilities can achieve limitless possibilities when they deploy software product engineering services using 5G. The increasing speed of data transfer can ensure healthcare is available on time and emergency use cases can easily be fulfilled.
Remote Patient Monitoring
Critical patients and the elderly often require real-time remote patient monitoring. 5G networks enable doctors to monitor patients, provide emergency consultation in real time, and offer specialized healthcare. Using wearable devices and sensors, 5G networks can transfer data seamlessly and enable proper management of at-risk cases as well. It allows for efficient healthcare and care delivery.

Faster Data Transfer
With the introduction of Electronic Health Records (EHRs), data transfer became a hassle for doctors. The future of 5G technology focuses primarily on faster data transfer. Healthcare facilities and professional clinicians will be able to transfer voluminous data, files, and patient records in no time. They can also access these files from anywhere and anytime using a central repository. 5G will increase the speed of access and reduce any lags in the process.

Remote Surgery
Today, a software product engineering company that builds 5G software in healthcare makes remote surgery possible. Until now, remote surgery was challenging due to the difference in input and output latency. The lag in remote surgery could be dangerous for patients. With 5G technology, doctors across the globe can view and collaborate on remote surgery procedures without any lag. They can make informed decisions, look at critical parts of the surgery, and achieve the best possible outcomes.

Connected Ambulances
Connected ambulances have become a reality because of 5G technology in healthcare. A connected ambulance and its staff collect and transfer data on the patient by using wearables, sensors, or streaming of HD video/body cameras, back to hospital A&E departments while the patient is being transported. It allows the hospital and doctors to get a better understanding of the patient before they arrive. This is a boon for emergency cases that need immediate treatment upon reaching the hospital.
Conclusion
5G in healthcare is making waves as the industry focuses on creating a connected ecosystem. Increasing the speed of data transfer, making healthcare accessible, and reaching remote areas are a couple of the benefits of 5G technology in the world of healthcare. Today, software product engineering development in healthcare is quickly integrating 5G technology to improve patient outcomes and digitally transform the industry. The future of 5G in healthcare will definitely bring new avenues for care delivery that will lead to better outcomes for patients, doctors, and healthcare facilities.

Tntra is a leading digital product engineering company that designs and develops advanced healthcare solutions using 5G technology.
Contact our experts today for a FREE Consultation.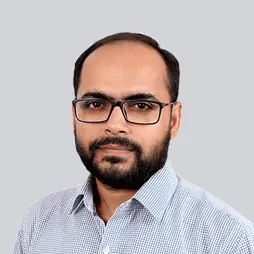 Parth Barot
Parth is a full-stack programmer and has programmed extensively in Ruby on Rails, Python-Django, React-Native (Android and iOS Development) / ReactJS, RPA, Java and Javascript frameworks and is always exploring the new age programming languages and platforms. Parth has worked closely with teams based out of the US, UK and Europe. Parth has also visited and worked closely with clients in Singapore.
Choose Your Language
Categories