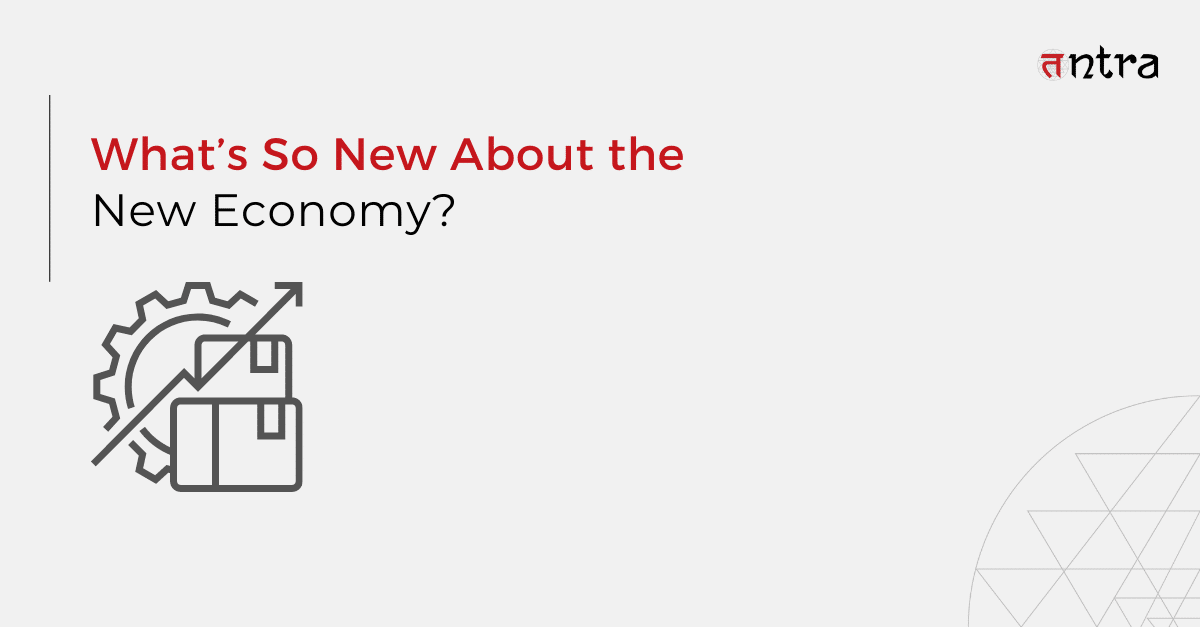 What's So New About the New Economy?
Netflix is a prime example of innovation in a new economy. The streaming giant changed the way people purchase and consume entertainment. The company disrupted an entire on-demand DVD delivery industry.
It goes without saying that Netflix is a key technology in the new economy. So much so that it inspired every entertainment company to get on board the streaming wagon. The company is also focusing now on producing movies. Many know that Netflix drove Blockbuster out of business, and it has replaced watching with binging. Most importantly, on-demand services like Netflix have completely transformed consumers' expectations, not just of what they will and won't wait for but of what they will and won't pay for.
Netflix is one of those new economy companies that created an entire industry around on-demand services. While Cable TV operators offer bundled channels, they are seemingly going out of business. Consumers don't want most of the channels. Netflix provides them the ease to watch whatever they want, whenever, and for a fixed price.
With access to services like Amazon Prime, Hulu, Disney+Hotstar, and HBO Max, consumers are likely to get all their entertainment needs without the interruption of any ads, like on Cable TV.
New Economy by the Numbers: An Overview
A staggering 85% of U.S. households have at least one video streaming subscription, and 60% have at least one paid music streaming subscription. On-demand video and music streaming is rapidly replacing the traditional channels of consuming entertainment.
There are over 1 billion knowledge workers worldwide.The sectors currently hiring the most knowledge workers include; consumer (35%), technology (25%), healthcare (11%), industrial (10%), finance (10%), and media/entertainment/telecom (5%). Knowledge workers are driving the global economy towards a more data-centric approach and bringing new economy industries transformation through information and knowledge transfer.
The number one reason people shop online is free delivery. Other key reasons include the ability to use coupons and apply discounts (38.1%), read reviews left by other customers (31%), be able to easily return their items (30.1%), and have a quick checkout process (27.8%). Online shopping is transforming how people purchase and shop for everything – from daily needs items to luxury products.
Read more: The Role of Blockchain Technology in New Economy Industries
Why New Economy is Getting the Spotlight
The rise of digital currencies is bringing an economic uprising of its own. Entire industries will transform once the adoption of digital currencies becomes mainstream. Even though it's in good humor, a few small businesses and companies have started accepting digital currencies as valid modes of transaction. It should come to us as no surprise that soon, this will be a reality.
The New Economy comprises major disruptions in the economy brought about by technology and information. Today, the entire globe is connected and operates at the speed of light. Information is the new raw material, and it drives the construction of an economy different from the one we already know.
Today, manufacturing and services have integrated to deliver "smart" products that consider service queries after production. Companies integrated services to monitor faulty appliances and technology by detecting the likelihood of their failure. Even the most traditional manufacturing companies are redefining their internal processes as services, complete with internal "customers."
So what are a few factors to consider in the new economy?
Technology
Innovative technology is the driving factor in the growth of the New Economy. The primary benefits of the New Economy are achievable through modern tech that redefines traditional assumptions. Artificial Intelligence, Edge Computing, Blockchain, and AR & VR are a few technologies for creating modern industrial products. There are countless examples of new economy companies that use pattern recognition technology to deliver better outcomes and customer satisfaction.

Information
Data and information are key assets for any business or industry. If Technology is the wheel, then information is the steering. The modern economy operates on information that determines customer behavior, infrastructure, organizational management, and what not. Information connects and provides knowledge to companies for modifying their offerings according to the current customer needs. Today, information has become a key resource for every company that wants to find patterns and stay ahead of its competitors in the market.

Accessibility
One of the key aspects of the new economy is accessibility. Whether it's technology, information, finance, healthcare, or education – accessibility is creating an entirely new definition of the new economy. Software product engineering services in the New Economy primarily focus on creating accessible solutions for all. Today, conversations revolve around making everything more accessible to society and creating a connected ecosystem where everyone benefits from the current economic scenario.
Conclusion
Whether it's software product engineering development or manufacturing innovation, new economy examples are starting to emerge everywhere. Meta, Netflix, Amazon, and now Stripe, Uber, and Salesforce are all examples of new economy companies. They are driving the world towards a modern way of behaving and consuming goods & services. Technology, information, and accessibility become the primary factors that make a new economy a feasible exploratory choice.
Tntra, a leading new economy-based software product engineering company, offers the right resources to bring new economy products to life. 
Contact us today for a FREE CONSULTATION.
---

Team Tntra
Tntra provides IP-Led software services and product engineering to partners – from new economy startups to large corporations – around the world. The team of executives, managers, and developers at Tntra provide valuable insights on how innovation and software technology are transforming the world. The company's articles also bring insights from experts with two decades of experience in software product engineering and digitization.
Choose Your Language
Categories