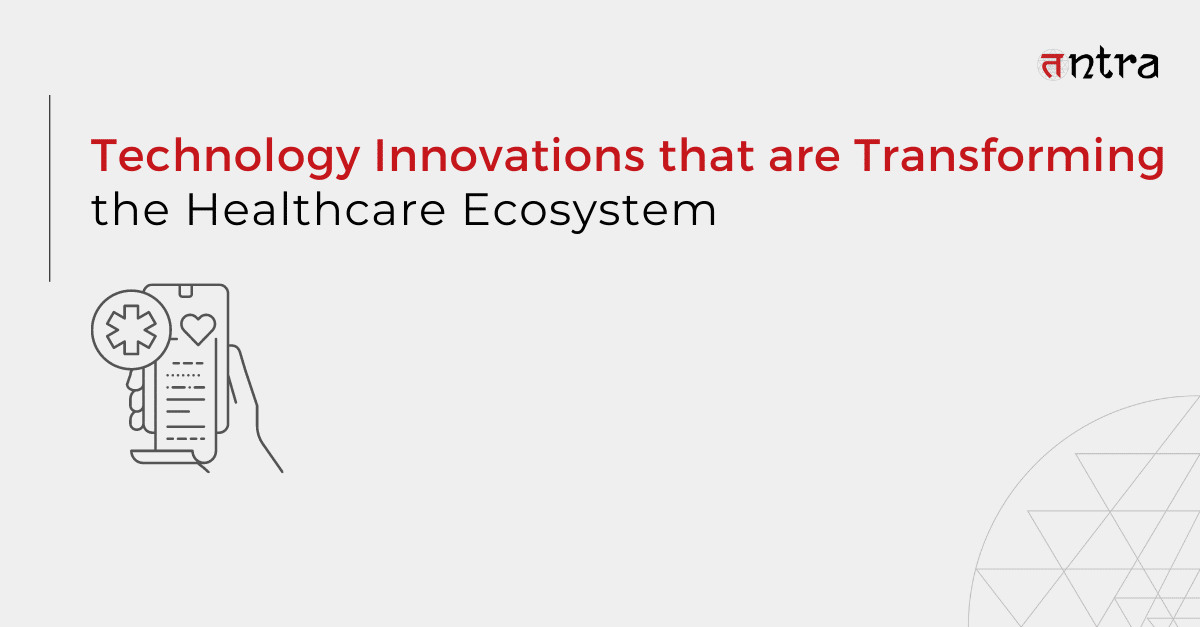 Technology Innovations that are Transforming the Healthcare Ecosystem
According to the American Cancer Society's estimates for lung cancer in the United States for 2022, there were about 236,740 new cases of lung cancer of which about 130,180 unfortunate deaths were reported.
An early screening of patients with CT scans can reduce fatality risk due to lung cancer. However, CT scans have their risks and limitations. As per the US National Institutes of Health, 2.5% of patients who received CT scans endured unnecessary invasive treatments. In some cases, the results were fatal.
Shravya Shetty, the research lead of a Google Health team, believes that AI systems can beat human radiologists in diagnosing lung cancer. The AI system trained over 45,000 patient CT scans, during which it detected 5% more cancer cases and had 11% fewer false positives than the control group of six human radiologists.
While this is an innovation in the healthtech industry, there is still a lot to be done, and as Shetty says, "there's a pretty big gap between where things are and where they could be".
Source – TIME
The State of Healthcare Innovation Technology
A study revealed that close to 12 million patients walked out of the doctor's clinic with harmful misdiagnosis. Therefore, many doctors are turning towards technology to improve medical care at their institutions. Such medical technologies have shown that with approximately 90% accuracy, more doctors will merge AI technology into their treatment methodology.
Providing medical assistance through a mobile application is a new trend, mainly catalyzed by the Covid-19 pandemic and lockdowns. There are almost 10,000 healthcare applications available in the app store built by leading healthcare app development solutions. However, in the US, while 66% of hospitals have applications, only 2% of patients use them, despite 80% of patients wanting smartphone applications for health management. This could be due to application usability or or just a case of making patients more aware.
Besides the mobile healthcare market, surgical robot technology is one of the most outstanding examples of innovations in the healthcare ecosystem. It is estimated that the practice will reach over $24 billion by 2025. Technological achievements have skyrocketed the use of robots in hospitals. As a result, the industry will grow at the predicted pace of 24.4%. Robots can be used for minimally invasive surgery. But as the healthcare sector expands, it will become possible to use robotics for Neurosurgery, Orthopedic, and Gynecology surgeries.
Read more: Accessibility over Availability: The Key Differentiator in HealthTech
Top 3 Technologies that are Transforming the Healthcare Ecosystem
Artificial Intelligence and Machine Learning

AI and ML technologies are pushing digital transformation in healthcare. AI and chatbots, and virtual health assistants are the primary AI-based technologies.
Chatbots play a critical role in providing continuous care. Cancer patients, in particular, can access customized personalized therapies per their genetic makeup and lifestyle. In addition, AI/ML-backed technologies analyze multiple pathology images of various cancers to provide accurate diagnoses and suggest the best possible anti-cancer drug combinations.
The AI-backed healthcare tools market is expected to cross $34 billion by 2025 as more healthcare professionals realize its benefits.

Big Data Analytics

The acquisition of data has enhanced in this time and age. Data is available from multiple sources. When such data is combined and analyzed with the help of IT technologies, accurate and quick decision-making becomes more effortless.
Sophisticated software product engineering solutions now enable –

Best treatment results for patients with specific chronic diseases.
Identification of ideal customer for healthcare marketing.
To understand the market for better drug development.

Apart from the above benefits, big data can help to lower the rate of medical errors, facilitate preventive care, better medical staffing, and more.

Digital Therapeutics (DTx)

It has become relatively easier to monitor our health easily with the assistance of end-to-end product engineering solutions that run on mobile devices, sensors, applications, IoT, virtual reality, and more. As a result, digital therapeutics is a popular trend in the mHealth domain.
Digital therapeutics refers to the confluence of software and healthcare to deliver better clinical results. Such platforms, designed by a proven technology firm, can lead to immense social good. For instance, Tntra healthcare solutions empower users to independently monitor and prevent health problems. Therefore, it may be possible that DTx may help the healthcare sector in treating complex diseases like Alzheimer's, insomnia, diabetes, etc.
Conclusion
Healthtech is one of the fastest-growing sectors right now. As a result, the Healthcare app development services are witnessing phenomenal business growth as more and more public becomes aware of this new revolution.
A significant software product engineering company such as Tntra is enabling a great social good by giving easy access to the best healthcare, affordability, and accuracy in diagnosis followed by appropriate treatment. The Tntra technology solutions help healthcare professionals to facilitate the best medical care.
Consult us today for more information.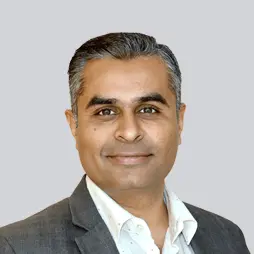 Shardul Bhatt
Shardul has been in the tech industry for over 18 years. He has worked with some of the global leaders like Mastercard, CIGNEX, and others. Today, Shardul stands as the CEO of
Tntra
- a global innovation ecosystem that provides product engineering services. He is enthusiastic about the latest innovations in the software industry and writes extensively to guide businesses and engineers for making better development decisions.
Choose Your Language
Categories