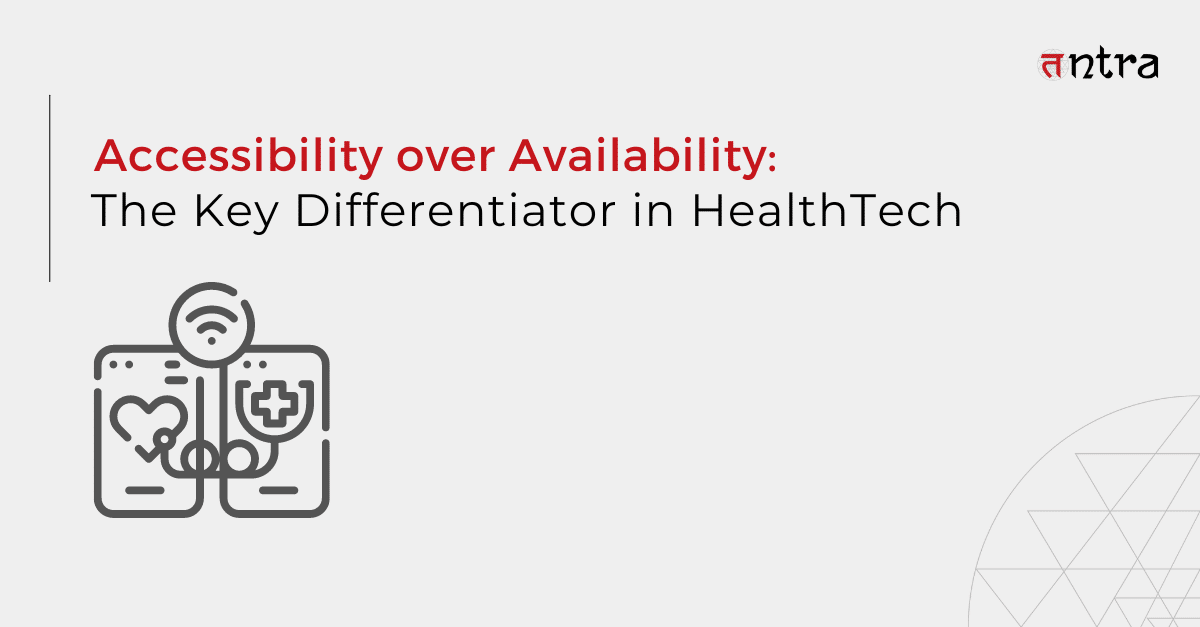 Accessibility over Availability: The Key Differentiator in HealthTech
Butterfly Network is redefining accessible healthcare through its remarkable product and software product engineering solutions, especially Butterfly iQ. In simple words, Butterfly iQ is a portable ultrasound imaging system developed by the company that can be connected to smartphones owned by users.
Butterfly iQ makes medical imaging universally accessible and affordable, therefore, democratizing healthcare. Using Butterfly iQ, the collective intelligence of the worldwide medical community will reach even the remotest places on earth, leading to a new era of healthcare.
A single silicon chip powers the handheld, smartphone-connected device. Butterfly offers a personalized experience for healthcare facilitators at an incredibly low cost—starting at just under $2,000. Butterfly iQ offers ease of use and utilizes artificial intelligence for an intuitive ultrasound experience. By using integrated end-to-end product engineering solutions and a software platform, the HealthTech company provides a seamless connection for professionals to collaborate across the hospital or around the world.
(Source: Amazon)
The Current State of HealthTech Accessibility
Technology-driven innovation comprises the potential to enhance the understanding of patients, augment the delivery of more convenient, personalized care, and create $350 billion–$410 billion in annual value by 2025. Accessibility to healthcare will become easier as companies focus on serving the underserved segments of the population.
There are over 7 million Telehealth patients who utilize digital healthcare software solutions. The most significant reason for the growth of this massive user base is the prevalence of smartphones and tablets. These devices are increasing the adoption of healthtech industry trends and providing better ways for consumers to access healthcare.
The remote patient monitoring market is estimated to reach US$31.326 billion by the end of 2023, going up from US$15.871 billion in 2017 and multiplying at a CAGR of 12% during the forecast period.
Accessibility: The Driving Force in HealthTech
Google says technology is the answer to making healthcare more accessible. Geographic location and socioeconomic factors are two factors that greatly determine access to healthcare. However, with technology in the picture, this divide will lessen, and more and more people will be able to access healthcare like never before.
Several technologies, methodologies, and techniques are on their way to making healthcare accessible for everyone. Today, we are entering a new era of healthcare – one that ensures that society is covered by proper healthcare on all sides.
Telemedicine is a Game Changer
Telemedicine is making waves in the world of healthcare. People with chronic diseases, geographical restrictions, safety issues, and more can access healthcare at home. Patients can meet healthcare providers from the comfort of their homes using a mobile device or a computer. They will save money on commuting, the hassle of waiting in line, and will assist people with disabilities.

Portability Improves Patient Outcomes
Today, we are looking at a world ensconced in wearable gadgets – most of which focus on improving healthcare. These devices enable remote patient monitoring, which allows healthcare providers to stay connected to the patients and improve care delivery. Wearable gadgets track user health 24×7, provide alerts in case of any anomaly, and contact professionals automatically when things go out of hand.

Artificial Intelligence Transforms Diagnosis
Early diagnosis of a disease can help millions of patients to get the proper treatment on time. AI in healthcare offers ways to improve medical imaging, illness diagnosis, MRI scanning, and much more. It has also made diagnosis affordable for people who can't spend money on expensive scans, imaging, and radiation therapies. Most of all – it has provided quick diagnosis to patients and professionals, saving countless lives with early treatment.
Conclusion
While HealthTech is a boon to society, accessibility is what will transform it. Today, we are looking at an accessible future of healthcare – one where care is delivered at the right time, made more affordable, and accessible by all sections of society. Such healthcare initiatives call for enablers like Tntra, a leading software product engineering company in healthcare, who can create HealthTech solutions to help healthcare professionals and facilities improve patient outcomes.
Consult us today for your next healthcare project.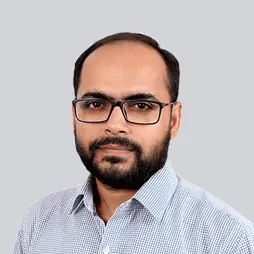 Parth Barot
Parth is a full-stack programmer and has programmed extensively in Ruby on Rails, Python-Django, React-Native (Android and iOS Development) / ReactJS, RPA, Java and Javascript frameworks and is always exploring the new age programming languages and platforms. Parth has worked closely with teams based out of the US, UK and Europe. Parth has also visited and worked closely with clients in Singapore.
Choose Your Language
Categories