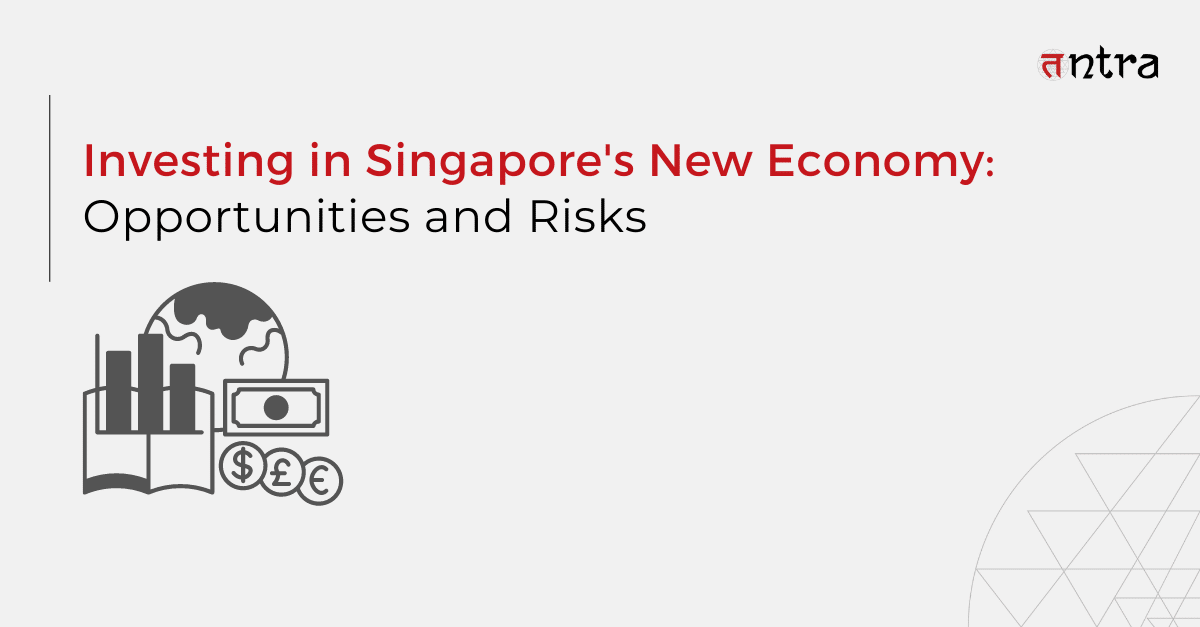 Investing in Singapore's New Economy: Opportunities and Risks
Singapore is allocating millions of dollars to support local businesses' digital transformation. The country's New Economy industries, including technology, healthcare, and renewable energy, have been identified as key growth drivers, with the government launching policies to boost the technology sector. However, investing in new economy industries carries risks such as the threat of cybersecurity breaches, failure risks, and reliance on advances in technology. Singapore software development services can help manage cybersecurity concerns.
James Dyson, the inventor of the bagless vacuum cleaner, uncovered a plan to build an electric car plant in Singapore, a country where Ford closed its factory 40 years ago, effectively ending car production on the Southeast Asian island. In addition, the country, which faces a scarcity of land, also boasts some of the highest average salaries globally.
Due to the high cost, most automobile companies do not set up manufacturing plants in Singapore. The Dyson group overcame the cost consideration by basing its choice on supply chains, market access, and the availability of knowledge.
While the cost of operation may be high, certain incentives, like skilled engineers and scientists for high-tech firms like Dyson, make it worth investing in Singapore's New Economy. Also, despite the low local sales forecast of e-vehicles within Singapore, it still has the world's busiest ports. Dyson can ship a car off the production line in Singapore, and in a short period, it can be on its way to China or other sizable electric vehicle markets like South Korea or Japan.
While Singapore has many other advantages, its strong intellectual protection laws are a big attraction.
Source: Reuters
Support for New Economy and Digital Transformation in Singapore
Singapore's wide trade reach allows it to score highly worldwide. Due to Singapore's geographic location, exporters can reach 50% of the world's consumers in just six hours. The Singapore Changi International Airport, which offers service to over 100 airlines traveling to over 400 places, facilitates this vast migration. The airport's yearly passenger exchange of over 62 million presents a constantly expanding consumer and tourist market.
On the business side, 66% of Singapore respondents in the Equinix 2022 Global Tech Trends Survey indicated that their organization is planning to expand into new markets in the next 12 months. The Covid pandemic experience has led the government to focus more on New Economy systems for economic growth. Hence, the government is allocating more than SG $500 million to support local businesses' digital transformation.
Whatever the pandemic may have triggered, Singapore's Smart Nation objectives are still significantly impacted. The COVID-19 epidemic, according to 54% of Singapore's IT leaders, caused them to speed up their organization's digital transformation. In addition, approximately 67% of respondents acknowledged that they continue investing in the new economy to quickly adapt to changing business needs.
Digitalization was necessary during the pandemic, but the new economy models are now a reality. To assist the anticipated increase in digital deployments, 78% of Singapore respondents said they would maintain (27%) or increase (51%) their spending on carrier-neutral colocation solutions. Even more respondents (62%) stated they intended to increase their investment in interconnection services to advance their digital transformation and increase resilience.
Investment Strategies for Singapore's New Economy Industries
Singapore's New economy industries, which include sectors such as technology, healthcare, and renewable energy, have been identified as key growth drivers for the country's economy in the coming years. As such, there are several investment strategies that investors can consider when looking to invest in these new-age digital technology-driven industries.
Let us take a closer look at the opportunities and risks of investing in Singapore's New economy industries –
Opportunities for Investing in Singapore's New Economy Industries

A highly qualified workforce and a booming technology sector in Singapore provide an ideal environment for software development. Investors are then given a chance to fund businesses that are working at cutting-edge technological innovation and that can compete on a global scale. The presence of capable software development companies in Singapore is an add-on advantage.
The government of Singapore has launched a number of measures and policies to boost the development of the technology sector as part of Singapore's economic development strategy. The Singapore Institute of Manufacturing Technology (SIMTech) and the Advanced Remanufacturing and Technology Centre (ARTC) assist in advancing cutting-edge technology.
Singapore's strategic location and good connectivity to other significant economies in the area, such as China and India, give investors access to a sizable and expanding market for the diversified economy of Singapore.
Risk of Investing in Singapore's New Economy Industries

Many new economy companies are still in the early stages of growth, so many of the businesses operating in these industries may lack a track record of success. Therefore, investments in these businesses may carry higher failure risks, increasing the possibility of investor losses.
Industries in the new economy rely heavily on innovation and advances in technology. This implies that to remain competitive, businesses involved in these industries must continually invest in research and development. A company may lose its competitive advantage and experience falling sales and profitability if it cannot keep up with the changes to the New Economy technology.
Due to the dependence of the technology sector on data and information, investing in Singapore's new economy sectors anywhere is also vulnerable to cybersecurity threats. Any cybersecurity breach can have serious repercussions, including harm to a company's brand, a loss of client confidence, and monetary damages. A software development company in Singapore, like Tntra, can help you with robust cybersecurity measures.
Read More: What's So New About the New Economy?
Conclusion
Investing in the new economy sectors in Singapore offers excellent investment opportunities, but they also carry several hazards. Investors should carefully weigh the benefits and dangers of each investment opportunity and take diversification into account as a risk management strategy.
Investors should also keep abreast of government and industry initiatives that may impact these areas. Businesses can benefit from the potential for growth in Singapore's new economy companies while lowering the related risks by performing thorough due diligence.
Tntra is a software development company in Singapore that specializes in designing custom New Economy software solutions for businesses across various industries in Singapore.

Contact today for Tntra engineering services.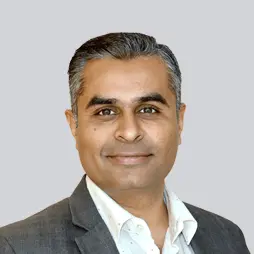 Shardul Bhatt
Shardul has been in the tech industry for over 18 years. He has worked with some of the global leaders like Mastercard, CIGNEX, and others. Today, Shardul stands as the CEO of
Tntra
- a global innovation ecosystem that provides product engineering services. He is enthusiastic about the latest innovations in the software industry and writes extensively to guide businesses and engineers for making better development decisions.
Choose Your Language
Categories