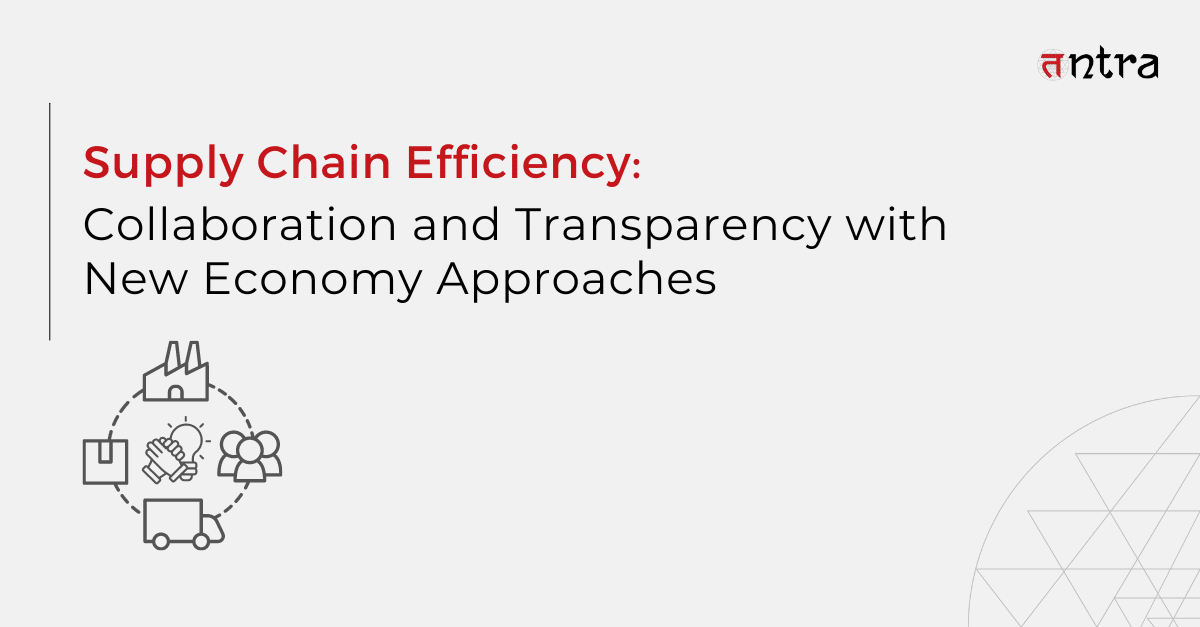 Supply Chain Efficiency: Collaboration and Transparency with New Economy Approaches
New economy technologies, including IoT, blockchain, and automation, are revolutionizing supply chain efficiency, improving product tracking and monitoring, and establishing trust in suppliers. Software engineering services play a critical role in their development and implementation.
HP Inc. has introduced a new metal 3D printer that can assist global industries in enhancing their supply chain with scalable mass-production component printing.
HP's Metal Jet S100 is now commercially available to mass-manufacture high-quality 3D printed metal parts for customers across medical, consumer goods, industrial and automotive companies.
HP's 3D printer is an excellent step towards ensuring supply chain resilience that was deeply disturbed during the Covid-19 pandemic.
Schneider Electric is among the first few companies that have already adopted the Metal Jet S100. It uses the printer to print a new filter for its NSX breaker. This wasn't easy to do with conventional industrial manufacturing because of the shape and material complexity. Like many other companies, Schneider Electric faced massive backlogs from pandemic-related supply chain snarls. HP's Metal Jet S100 has helped such companies alleviate some of that component production pressure.
New Economy industries can bring some component manufacturing in-house from a supply chain perspective. This can help them reduce dependencies and increase supply chain efficiency.
Source: CRN
Supply Chain Efficiency: Importance of Transparency and Collaboration
Transparency in supply chain operations is not just restricted to assuring the customers about where the products and services are being delivered from. Supply chain transparency has a serious impact on the overall operation of the supply chain.
In a survey, 60% of the respondents confirmed they sought ways to improve their supply chain visibility. In addition, almost 26% responded that a transparent supply chain could help save up to 20%.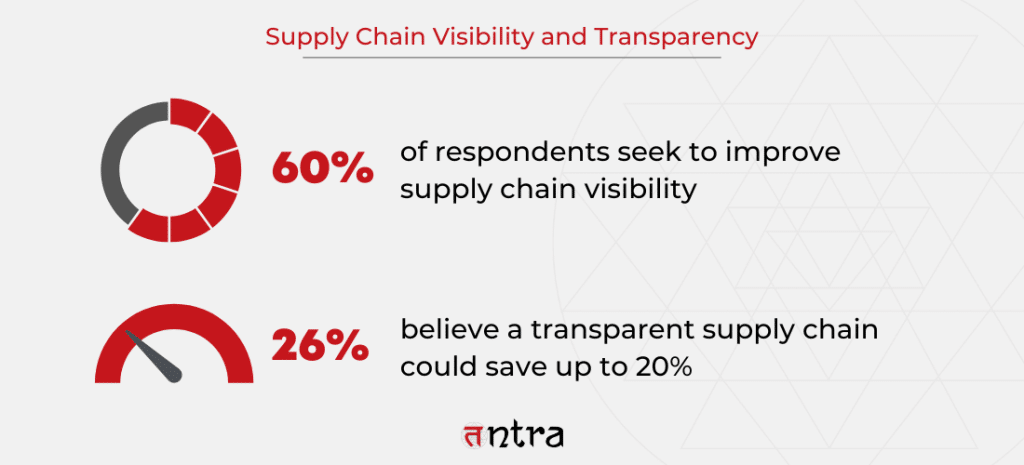 Collaboration plays a key role in supply chain companies. It involves coordinating with internal departments and external partners to ensure supply chain flow to manage demand and on-time supply. 75% of procurement leaders believe supplier collaboration is their top strategy for mitigating supply chain risks.
Enterprises that can effectively collaborate with their supply chain solution provider have higher chances of beating the competition, averaging about 2x higher growth and 4.9% more in EBIT than their industry peers.
Approaching Collaboration and Transparency in Supply Chain with New Economy Ideas
The global supply chain felt the stress ignited by the pandemic. The lessons learned from it have pushed the global economies towards supply chain resilience. Since we are in an economy where it is impossible to produce certain goods in a single country, the need for a robust global value chain is utmost.
Software product engineering companies like Tntra can be critical in developing suitable technologies. Several industries are harnessing the benefits of New Economy innovations, which also serve as a springboard for several business models.
Let's have a look at the examples of technological solutions that are overhauling the supply chain operations –
Internet of Things (IoT)

As per IDC, most manufacturers and transporters are adopting IoT in a major way to support supply chain operations, manage production, freight monitoring, and fleet management.
IoT-based centralized supply chain systems can keep track of location, weather conditions, environmental status, traffic patterns, and more. Then, by leveraging AI and analytics, they can determine the condition of the goods in transit.
Blockchain

The scope of Blockchain technology is much beyond the scope of cryptocurrency, and it also extends into the yards of supply chain efficiency.
Blockchain, as we know it, creates immutable records of transactions. Therefore, it can be used for tracking an item's origin and establishing trust in the supplier. In addition, it establishes an audit trail which is more effective than traditional methods like email or electronic record keeping.
Robots and Automation

Robotics plays a significant role in New Economy industries when looking after the logistics and supply chain. It is used for moving goods and materials throughout a warehouse, during transport, and as part of the fulfillment process.
With the support of AI/ML and IoT, the industry can improve the mobility of robots, making way for new generation cobots (collaborative robots) that can function along with humans instead of being separated in a separate safety zone.
Check out Our Success Story on the Freight Forwarding Platform Built by Our Expert Developers
Conclusion
The COVID-19 pandemic has highlighted the need for collaboration, transparency, and resilience in the global supply chain. The adoption of New Economy technologies such as IoT, Blockchain, and automation, coupled with the provision of software engineering services, has the potential to revolutionize the way supply chains ensure collaboration and transparency. These technological innovations can enhance collaboration and transparency in the supply chains, thus improving product tracking and monitoring and establishing trust in suppliers.
Tntra industry solutions for New Economy leverage a unique approach that is built around user-centric design. With our technology consulting, the supply chain operations can look forward to a more resilient and sustainable future.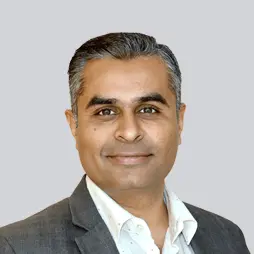 Shardul Bhatt
Shardul has been in the tech industry for over 18 years. He has worked with some of the global leaders like Mastercard, CIGNEX, and others. Today, Shardul stands as the CEO of
Tntra
- a global innovation ecosystem that provides product engineering services. He is enthusiastic about the latest innovations in the software industry and writes extensively to guide businesses and engineers for making better development decisions.
Choose Your Language
Categories