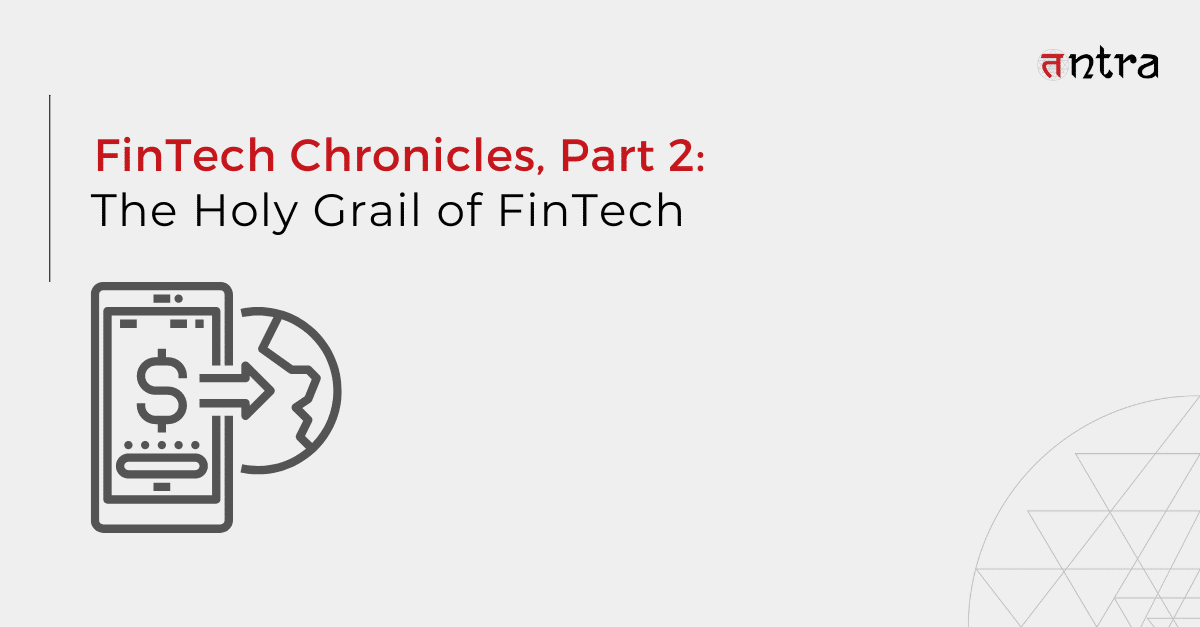 FinTech Chronicles, Part 2: The Holy Grail of FinTech
Fastacash is a global payments platform that enables users to exchange a huge variety of valuables. Users can send cash, airtime, coupons, pictures, etc., using a single platform. The company uses social media platforms and messaging apps to serve its users.
The idea behind this FinTech company is to collate all the "exchange of value" services under a single roof. It is built around a simple yet well-executed idea.
Fastacash, as a FinTech application, didn't start with a million dollars. It progressed slowly and steadily with access to capital/funding at a decent pace. It now has a funding of $15 million and has over 1 million registered users.
(Source: FundThrough, Fatbit)
What is the "Holy Grail of FinTech?"
In the first article of the FinTech Chronicles series, we talked about the advent and evolution of FinTech, FinTech startups, and more. It described FinTech in its early stages and the initial experiences of the pioneers of FinTech. Now a question poses itself, "What does the future of FinTech look like?"
"That's where the Holy Grail of FinTech comes in," says Mehul Desai, Chairman and Co-founder of Tntra.
Let's hear his ideas about how The Holy Grail of Fintech has the capability to transform the entire FinTech industry.
"The expression Holy Grail comes from pursuing something elusive. It's like something that is unachievable, but still, it's important to go after that. As a FinTechnocrat working in the space for almost 30 years, when I think about the next 20 years, I ask, "where would FinTech be? What would I set my sight on? What is going to drive me as a FInTechnocrat for that time?
I use the expression "the normalization of the cost of accessing capital." So when you ask "What is the Holy Grail of FinTech?"- It is essentially finding the normalization of the cost of accessing capital.
Today, we know that there's a lot of capital out there. But different people within a particular market, depending on who you are, your background, what you do, your history, all the signs – all of that collectively sets up the access to capital differently.
It is important to know that not everyone has the same access to capital, and not everyone pays the same cost of capital.
As a FinTechnocrat, FinTech firms constantly use technology to solve friction in the financial space. While it started with digital wallets, if you really ask me at the end of the day, if we can find ways whereby we can normalize the cost of accessing capital, saying regardless of who you are, where you are, how you are operating – but based on a set of metrics as it's about responsible access. If we can find ways to normalize the cost of accessing capital, tremendous societal good can come from that.
Those who have the most dire need for capital invariably end up paying the most for accessing it. There are lots of people out there, in millions, who need the capital, who finally have found ways to access capital. Yet, when it comes to the cost that they have to pay to access the capital, despite being responsible players in the system – they end up paying the highest cost.
As FinTechnocrats, if we can collectively harness all of our learning and take the current era of democratizing finance – if we can find a way to normalize the cost of accessing capital for these responsible players, I believe we will bring around tremendous societal good. It will have implications way beyond the FinTech industry. That is what I mean by the Holy Grail of FinTech.
---
Listen to our latest podcast episodes on Innovation, FinTech, and more!
Normalizing the cost of accessing capital is a worthy goal. Is it achievable? I believe it won't be easy, but I am confident it can be done. It will take a lot of stakeholders, trials and errors, start-stops, and more. That is when the new era of FinTech will begin to materialize.
In this series of FinTech Chronicles at our software product engineering company, it would be a great opportunity to bring in leaders in FinTech and understand what they think about the Holy Grail of FinTech. We will converse with them on our podcast and discuss their views on the Holy Grail. We want to understand the aspect of FinTech they have embraced and their experience – how they see the culmination of FinTech towards their Holy Grail. I am pretty excited to engage with these folks and how they see the evolution of FinTech."
Stay tuned to Tntra's blog, where we continue to discuss where FinTech is headed and how "The Holy Grail of FinTech" will play a role in its development.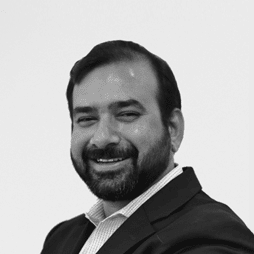 Mehul Desai
Mehul Desai has almost 30 years of experience in FinTech, ICT and related New Economy applications worldwide, focusing on intellectual property, product development, business development, strategy, and international operations. Mehul has done pioneering work in the field of secure personalized transactions, with focus on finance, retail, healthcare, consumer, and government services, evolving the Digital Wallet, to a Mobile Wallet, to Lifestyle Containers and upcoming Digital Money technologies (DeFi CBDC). Mehul has over eighty issued patents mainly in the areas of secure financial transactions and IoT.
Choose Your Language
Categories