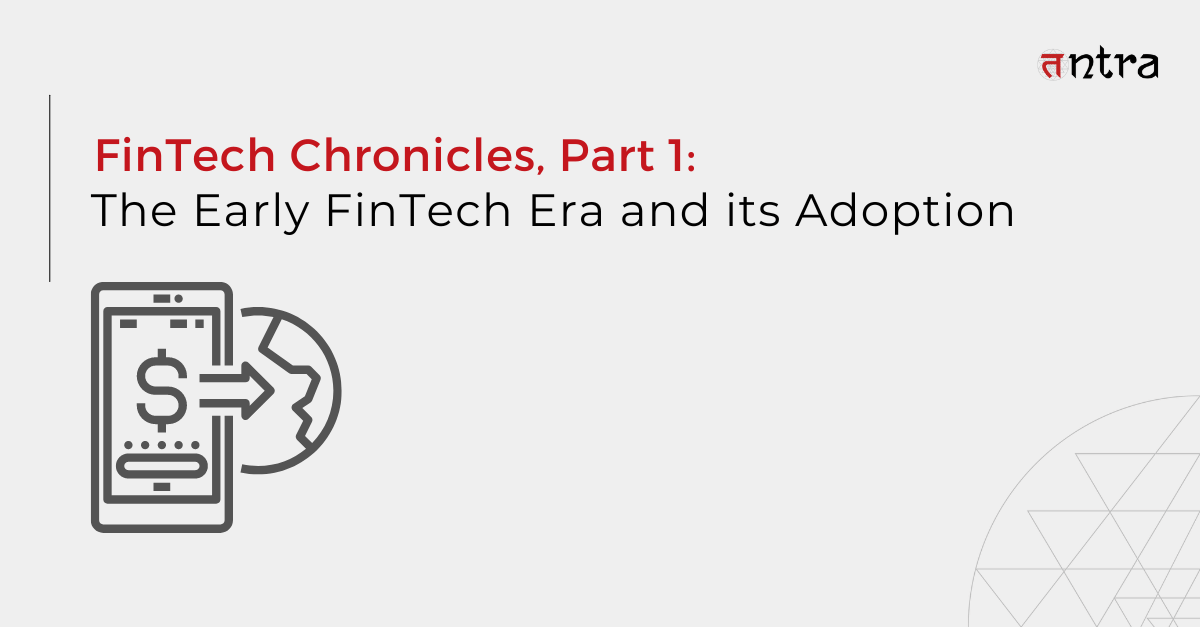 FinTech Chronicles, Part 1: The Early FinTech Era and its Adoption
"In 1996, after getting frustrated by the process of finding the right mortgage for his house, Doug Lebda founded LendingTree. After launching it nationally in 1998, LendingTree put the power back into the hands of the consumers by giving them a centralized location to receive multiple loan offers by filling out one simple form. All of this – before the dot-com bubble, leading to one of the first FinTech adoption.
The creation of LendingTree was a win-win solution for borrowers and lenders. "When we launched the site in 1998, we were able to empower consumers with choice, convenience, and value," Doug says. "And lenders could target consumers whose needs they were best prepared to meet."
Today, many of the nation's largest lending institutions, including a wealth of regional and local lenders, and alternative lenders, have joined the LendingTree marketplace, increasing the FinTech adoption rate. This diverse network— and our stable of brands—allows LendingTree to offer a way for consumers to shop for a variety of financial products."
(Source: LendingTree)
Listen to our latest podcast episodes on Innovation, FinTech, and more!
FinTech in its Early Stages
The global mobile payments revenue in 2015 was $4.5 billion. By the end of 2021, the revenue jumped to $40.59 billion, showcasing almost a 10 times increase in the FinTech success rate.
Since 2012, global investments in fintech have been roughly $234.2 billion. Out of this, 81.7% of investments have been made in the last 5 years. While the early players were quick to adopt FinTech solutions, today, the adoption is more focused on scale rather than pace.
Kickstarter was one of the leaders in the financial technology industry in 2012. Not a digital wallet or a P2P lending solution, it was a crowdfunding platform that became one of the early enterprises to enter the FinTech world.
The Initial Experiences in FinTech
Let us hear what the Chairman and Co-founder of Tntra, Mehul Desai, has to say about his beginnings in the FinTech industry 3 decades ago.

"Sam Pitroda, the inventor of the digital diary, posed a question to all of us, "What happens when you digitize a leather wallet? The leather cover, the plastic cards, the cash – every transactional material inside it." In the 90s, every time you swiped a card, you ended up with paper receipts. You signed one and gave it to the merchant, who sent it to the processor, and so on.
When we started to approach this issue, we thought, let's digitize all of this. In many ways, we started doing FinTech development – back when it wasn't called FinTech. But we were using technology to solve financial challenges. It started with retail and then extended out to other services and then eventually came back to the financial ecosystem. And in a very painful way, we got to learn how the entire financial value chain operated.
However, we found a way to survive over 20 years as we took that simple idea and turned it into a platform, and deployed it across every major industry and market. We worked with all the large banks, the networks, the carriers, and other service providers. And bit by bit, we started to create what I call "the plumbing" of secure transactions. And as Mastercard acquired that company, it became relevant in the FinTech app development space. What we were building, however, was plumbing for all kinds of secure transactions.
We could take all our experiences in retail and finance and bring them to the healthcare industry. We actually used that knowledge to deploy the world's first portable health record. And that plumbing started to manifest itself in the FinTech space through all these deployments. We started with digitizing wallets, finding a way to license the product, then moving into commerce, further evolving into the real-world or the mobile payments side of things, and eventually branching out beyond just retail and financial applications.
For me, the advent of FinTech started with just creating this plumbing for secure transactions. Lots of companies, like ourselves, eventually found a way to launch a series of applications. What the industry today calls FinTech was, for us, just applying technology to solve friction initially in the financial space, retail, government, education, and so forth. Along the way, the term came in, and the whole industry got defined around it. Clearly, that plumbing is still in place. However, a lot of innovation has emerged in the sector.

Today, a large space has developed around De-Fi. But personally, I want to focus on democratizing finance rather than decentralizing it."
Do you want to know what democratizing finance means and how we can achieve it as a software product engineering company? Read part II of the article for more information.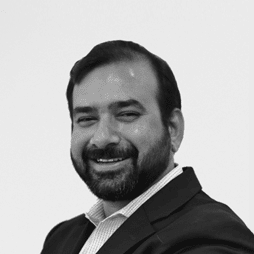 Mehul Desai
Mehul Desai has almost 30 years of experience in FinTech, ICT and related New Economy applications worldwide, focusing on intellectual property, product development, business development, strategy, and international operations. Mehul has done pioneering work in the field of secure personalized transactions, with focus on finance, retail, healthcare, consumer, and government services, evolving the Digital Wallet, to a Mobile Wallet, to Lifestyle Containers and upcoming Digital Money technologies (DeFi CBDC). Mehul has over eighty issued patents mainly in the areas of secure financial transactions and IoT.
Choose Your Language
Categories