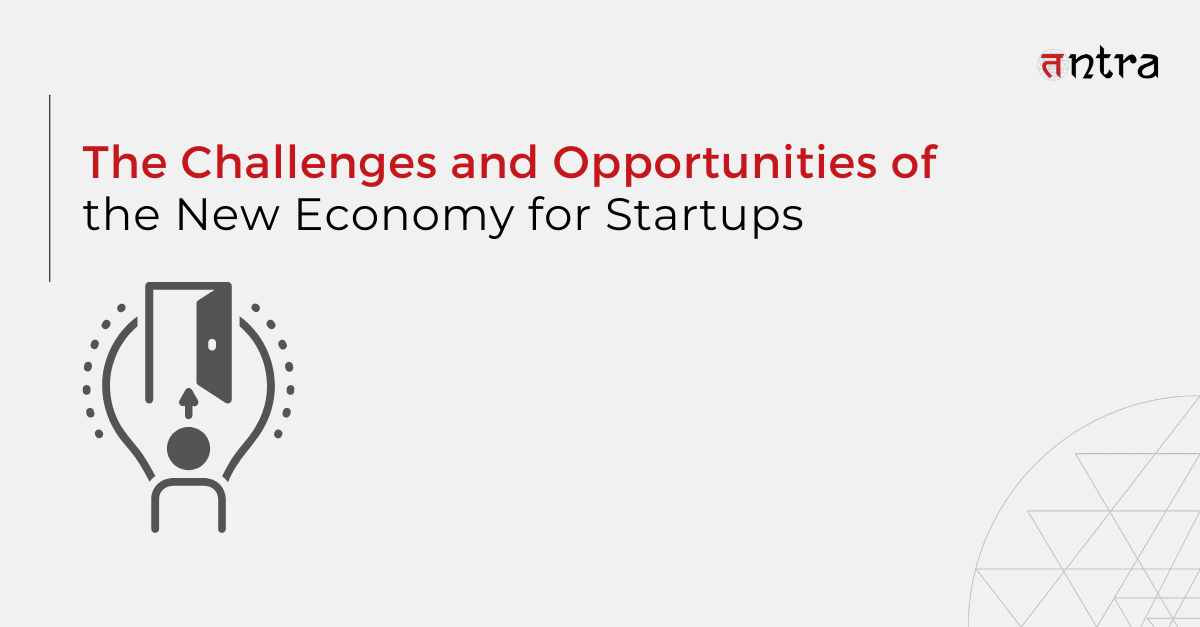 The Challenges and Opportunities of the New Economy for Startups
The new economy and disruptive technologies present challenges and opportunities for startups. While competition, technological advancements, and regulatory environments can make it difficult for startups to succeed, they can leverage cloud computing, data analytics, global reach, and other disruptive innovations to drive growth in their business. With the help of technology consulting, startups can remain ahead of the curve and position themselves for success in a highly competitive and rapidly changing marketplace.
Disney's embrace of disruptive technologies is one of the best examples of a significant firm moving from old forms of operation to more digital solutions, enabling the company to stay ahead of the curve and maintain its position as a leader in the entertainment sector. Four objectives formed the foundation of Disney's new economy strategy:
Improving customer experience
Enhancing operational efficiency
Personalization via connected products
Increasing engagement across channels
Data mining is an innovation used by Disney to learn past preferences and behavior of specific visitors. To assist the business in making specific hotel offers to its consumers, they used forecasting models to identify the types of holiday packages visitors favored. Disney's call center agents provided families with affordable motels from its list using this strategy, which increased repeat business.
Disney's strategy includes more than just crunching visitor data to enhance the consumer experience. A billion-dollar investment from Disney, MyMagic+ combines a website, a smartphone application, and a wristband. The Internet of Things (IoT) allows visitors to personalize their visit to a Disney park.
The "magic" begins with the ticket purchasing procedure for Disney's theme parks, where guests can purchase tickets via the website or cross-platform mobile applications. After the reservations are completed, guests are given a MagicBand, a wristband containing RFID chips.
This wristband serves as a FastPass, a key to the hotel room, a payment method at numerous shops, and an entrance ticket. The MagicBand provides guests with a seamless experience when used with mobile apps. In addition, the MagicBand allows visitors to schedule their visit in advance for various attractions, including rides and special events like character greetings, parades, and fireworks displays.
Source: Capgemini
The Role of Digital Solutions in the New Economy
The new economy, also known as the digital economy, has seen tremendous growth in recent years. Newer business models are evolving and centered around digital solutions such as cloud computing, digital advertising, FinTech, and more.
The direct investment in digital transformation is anticipated to reach $7 trillion with a CAGR of 18% from 2020 to 2023, according to IDC, as businesses have been expanding on existing investments and strategies to become scaled-up digital firms in the future.
As per a report, an estimated 175 zettabytes of data will be kept in the cloud by 2025. In addition, between 2020 and 2025, the market for cloud computing is anticipated to increase by $287.03 billion. Adopting the cloud has several benefits. After implementing cloud technology, 82% of small and medium firms claim lower costs. Also, 59% of these companies mention productivity gains for their IT teams and departments. With these numbers in mind, it's no surprise that 78% of small and medium businesses have already chosen to adopt the cloud.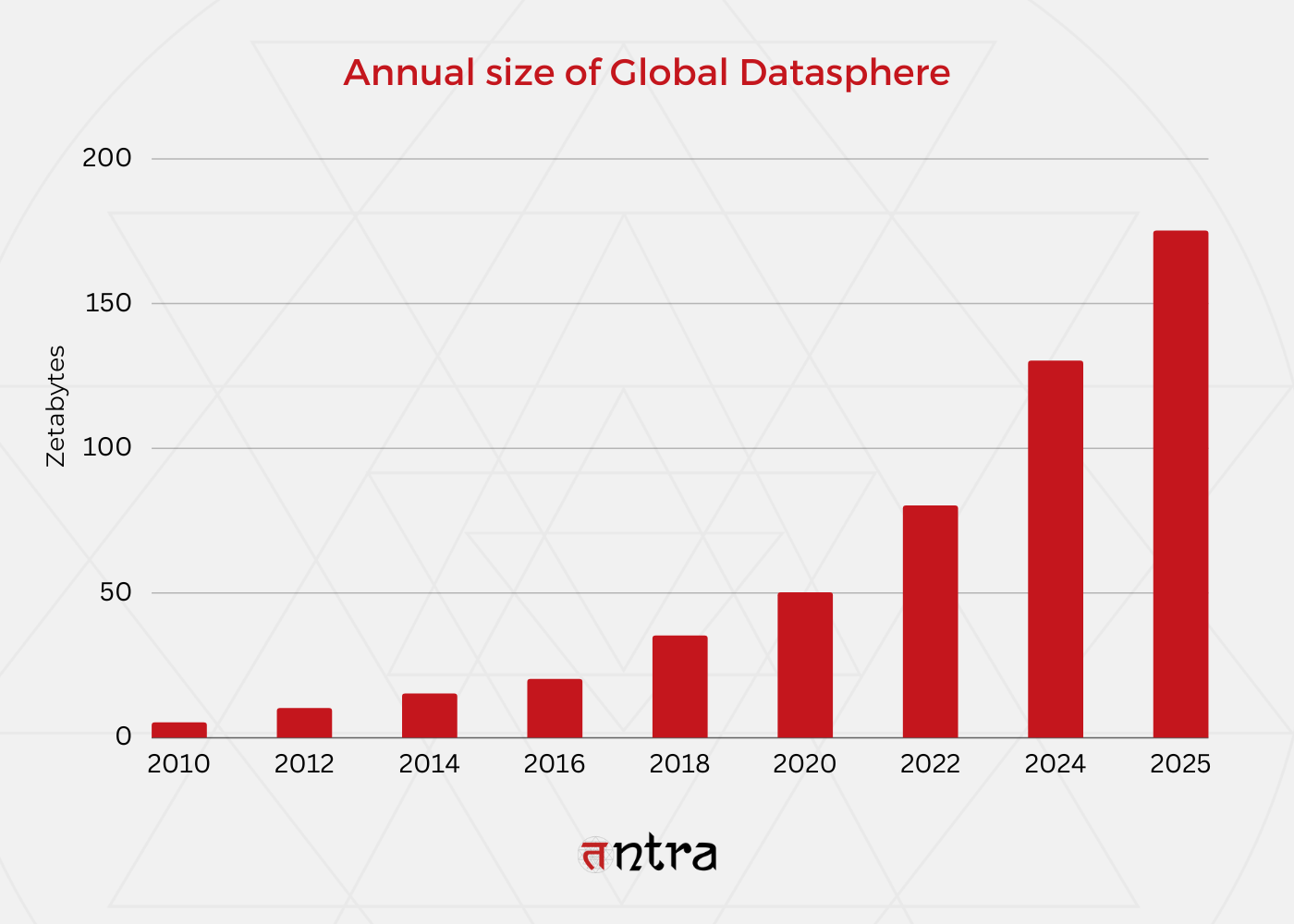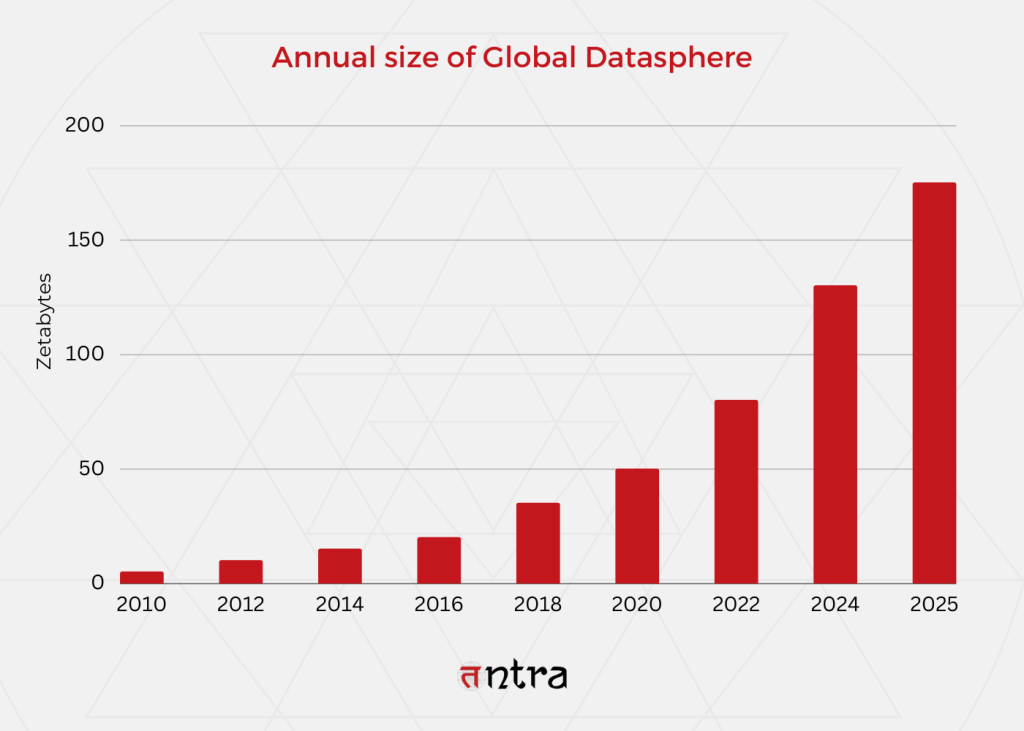 As the sharing economy acquires greater traction, it is anticipated that new economy companies like Airbnb, Ola, and Uber will benefit. The sharing economy's market size, estimated at USD 113000.0 million in 2021, is expected to increase at a CAGR of 32.08% over the course of the forecast period and reach USD 600000.0 million by 2027.
Today's world conducts business through communities. The new economy is focused on creating a community where people or organizations interact based on a shared interest and establish trust. As per statistics, your engagement can rise by 21% in online communities. 66% of participants in communities claim that communities have influenced brand loyalty. New leads have been generated due to the community in 68% of branded communities.
Read more: What's So New About the New Economy
Embracing Disruptive Technologies: New Economy for Startups
The new economy presents both challenges and opportunities for startups. The demand for innovative technological solutions has increased, creating an opening for startups to offer their software engineering services to a diverse range of clients. However, this growth in demand also means that startups must navigate a highly competitive market and rapidly changing technological landscape.
At the same time, the new economy has contributed to overall economic growth, allowing startups to enter new markets and forge new partnerships. In this context, startups need to understand the challenges and opportunities posed by the new economy to maximize their chances for success.
New Economy Challenges
Competition:

The startup market is flooded with competitors, and existing businesses are investing in innovation to keep up with the competition.
With so many competitors, entrepreneurs must find a method to stand out from the competition and present distinctive value propositions that will draw customers and investors.
Technological Advancements:

Startups must continually adapt and innovate to keep up with the most recent advancements due to the quick rate of technological progress.
However, small businesses that have few resources may need help to stay up to date with disruptive technologies or to recruit top staff, which can be hard.
Regulatory Environment:

An array of regulatory frameworks apply to the new economy's operations in a globalized world.
Startups must traverse a complicated network of laws and rules, which might differ greatly by nation or location. These requirements can be time- and money-consuming to comply with, taking resources away from vital corporate operations.
New Economy Opportunities
Global Reach: Startups now have access to a wider market because of the development of digital technology and the internet, allowing them to promote their goods and services to a wider audience. This offers startups a big chance to increase their consumer base and branch outside their local market.
Disruptive Innovation: Disruptive innovation, which enables startups to compete with long-established market giants and offer fresh ideas that better serve customers, defines the new economy. Startups can upend established markets and sectors by utilizing cutting-edge technologies and business methods for their digital transformation.
Data analytics: The new economy industries produce massive volumes of data. This data can be used to make informed choices and provide new perspectives. New economy startups using data analytics can gain a competitive edge by making more informed decisions, streamlining their processes, and enhancing customer satisfaction.
Learn more about patents and intellectual property with Tntra's insightful whitepaper!
Click here to access 'Patents: The First of the Three P's of Intellectual Property' and gain a deeper understanding of how to protect your innovative ideas.
Conclusion
Startups have both possibilities and challenges in the new economy. While the new economy offers chances for global reach, disruptive innovation, and data analytics, it can also be challenging for startups to succeed due to competition, technical improvements, and regulatory frameworks. Startups can set themselves up for success in a market that is changing quickly by embracing disruptive technologies and utilizing the knowledge of technology consultancy. Startups may use the power of the new economy to propel development and innovation in their companies with the correct tools and approaches.
Tntra has created and nurtured a number of prosperous New Economy startups.
Contact Tntra New Economy experts today.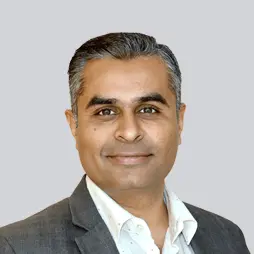 Shardul Bhatt
Shardul has been in the tech industry for over 18 years. He has worked with some of the global leaders like Mastercard, CIGNEX, and others. Today, Shardul stands as the CEO of
Tntra
- a global innovation ecosystem that provides product engineering services. He is enthusiastic about the latest innovations in the software industry and writes extensively to guide businesses and engineers for making better development decisions.
Choose Your Language
Categories