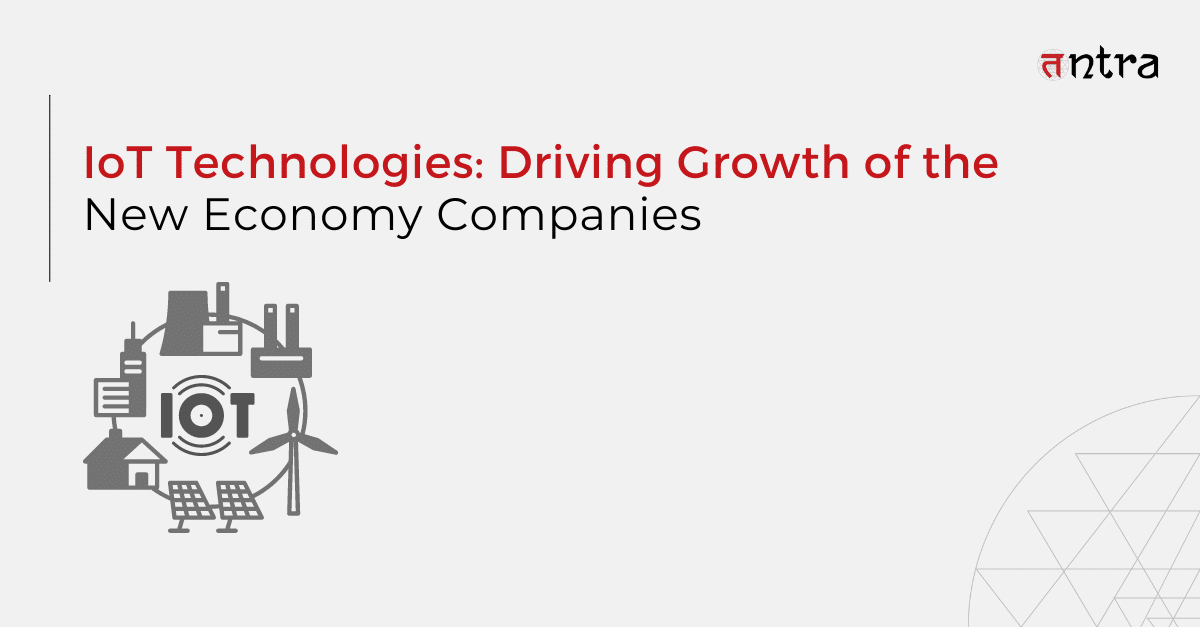 IoT Technologies: Driving Growth of the New Economy Companies
The IoT technology is revolutionizing the new economy, offering a range of benefits such as enhanced customer service, improved location tracking and transportation, and affordable green manufacturing. By leveraging IoT-based solutions, businesses can boost productivity and efficiency while reducing waste and energy consumption, leading to a competitive edge in today's connected world.
P&G is a multinational consumer goods organization that is obsessed with understanding, exploring, and fixing the problems that consumers face using IoT technologies across all dimensions of its business.
The new multi-year co-innovation partnership that P&G and Microsoft recently signed is a fantastic illustration of this. By utilizing the Microsoft Cloud, extending P&G's digital manufacturing platform, and the Industrial Internet of Things (IIoT), the partnership will help businesses reach consumers more quickly, boost customer delight, and improve productivity while cutting costs.
With the help of the new partnership, P&G will strengthen its AI, machine learning, and edge computing services for real-time visibility by digitizing and integrating data from more than 100 production facilities across the world.
P&G will be able to collect data from sensors on the production line using the new IoT-based solutions and utilize capabilities like advanced algorithms, machine learning, and predictive analytics to increase manufacturing efficiency.
P&G is already developing and using Azure IoT Hub and IoT Edge to assist its employees in quickly and effectively analyzing insights.
By automatically identifying and resolving the major causes of line stops and customizing using machine learning, these initiatives will assist us in improving our production process, decreasing manufacturing downtime, minimizing scrap, and lowering maintenance costs.
Source: P&G
The Role of IoT in New Economy Industries
IoT solutions are becoming more widely available. As per a report, IoT devices are expected to grow by 18% to 14.4 billion in 2023, and there may be 27 billion connected IoT devices by 2025, according to a report. IoT devices are expected to number 25.4 billion by the year 2030.
By 2025, as per the McKinsey Global Institute, the Internet of Things will be used in half a dozen significant applications, with an annual economic effect of $2.7 trillion to $6.2 trillion. Amongst all enterprises, new economy companies in manufacturing and health care would have the biggest effects among all application sizes.
Businesses, particularly those in manufacturing, benefit from IoT technology by automating data analytics. Around 35% of manufacturers use automated data analytics in their operations. In 2022, more than a third of new economy industries employed sensor or analysis-based data. Technology helped factories function better, providing them with a competitive advantage.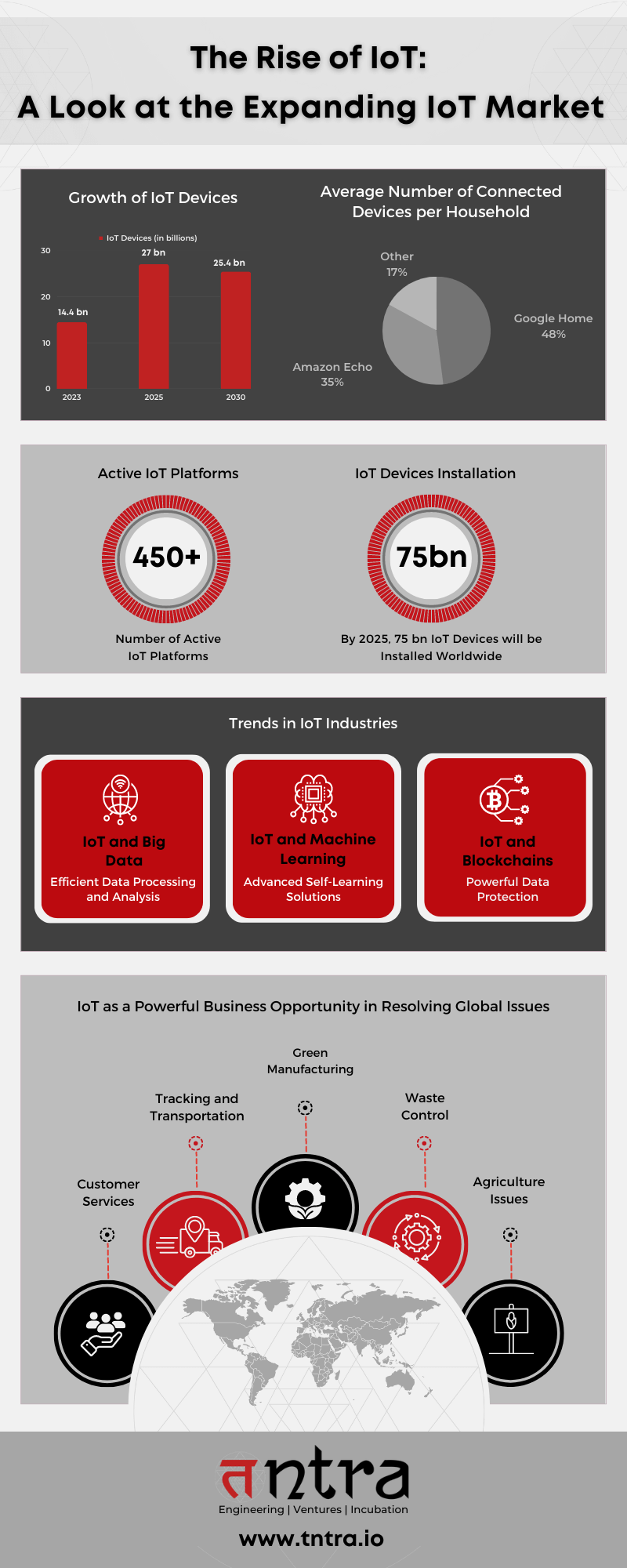 Read more: What's So New About the New Economy
The Benefits of IoT for New Economy Industries
"IoT has the potential to make the workplace life and business processes much more productive and efficient."
– Mary J. Cronin, professor at Boston College's Carroll School of Management
Global businesses have been adopting technology consulting solutions for decades now.
Over time technologies such as the Internet of Things (IoT) have revolutionized the way new economy enterprises operate.
Connected devices, machines, and other network assets enabled by IoT help in the collection and analysis of data. The insights thus gained can drive efficiency, productivity, and innovation.
Here are a few benefits of IoT-based solutions for new economy companies:
Customer Service
In the new economy model of business where the community plays a central role in the growth of any business, and thus customers play the role of an active participant in the value-creation process.
In a scenario where customers are more informed, connected, and demanding than ever before, improving customer service is necessary. IoT and tools such as AI/ML empower businesses with data collection and analysis capacities.
In addition, IoT applications in combination with CRM applications, help companies to identify and address issues with customers.
IoT Improves Location Tracking and Transportation
Making location monitoring and location-based services easy to use is one key way IoT projects will boost productivity and efficiency. All internet-connected tools and gadgets will be geographically marked, just like it is currently done in hospitals. This would save staff members' time looking for stuff and money by lowering the loss rate.
Transporters will be able to arrive at work more quickly and complete deliveries in a flash thanks to the development of connected mobile devices, automobiles, and the road by using IoT solutions developed by product engineering services such as Tntra.
An IoT-based monitoring system can assist drivers in choosing the most effective route to fulfill several deliveries, reducing time and boosting productivity overall. This is done by utilizing real-time traffic data and route optimization algorithms.
Affordable Green Manufacturing
The IoT will make it easier to adopt "smart grid" technologies that use meters, sensors, and other digital tools to manage the energy flow while incorporating alternative energy sources like solar and wind.
The IoT technologies significantly reduce costs in the industrial industry by lowering waste, fuel consumption, and the dumping of assets that are not commercially viable.
By supporting the conversion to renewable energy sources, IoT projects can further cut emissions by increasing the efficiency of energy transmission and production.
Discover how Tntra helped build a successful case study of online marketplace for industrial gases. Read our case study to see how we helped businesses monetize their content effectively. Start exploring now!
Conclusion
The IoT is changing the new economy companies, bringing about numerous benefits for businesses and consumers alike. From enhancing customer service through data collection and analysis to improving location tracking and transportation, the use of IoT is improving productivity and efficiency across industries.
Moreover, the use of IoT technologies in green manufacturing can significantly reduce waste and fuel consumption, while also supporting the transition to renewable energy sources.
The potential of IoT is limitless, and businesses that embrace this technology will undoubtedly have a competitive edge in the new economy.
Tntra new economy solutions follow a unique approach that is built around user-centric design. Tntra is a software product engineering company, ready to deliver the necessary products, help develop patents, and build dedicated engineering teams, to assist its customers in leveraging the new economy.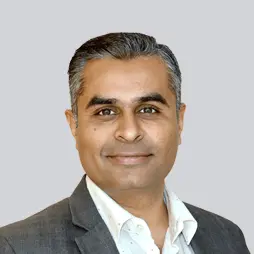 Shardul Bhatt
Shardul has been in the tech industry for over 18 years. He has worked with some of the global leaders like Mastercard, CIGNEX, and others. Today, Shardul stands as the CEO of
Tntra
- a global innovation ecosystem that provides product engineering services. He is enthusiastic about the latest innovations in the software industry and writes extensively to guide businesses and engineers for making better development decisions.
Choose Your Language
Categories